Alberta Lawyers' Assistance Society 2018 Walks for Wellness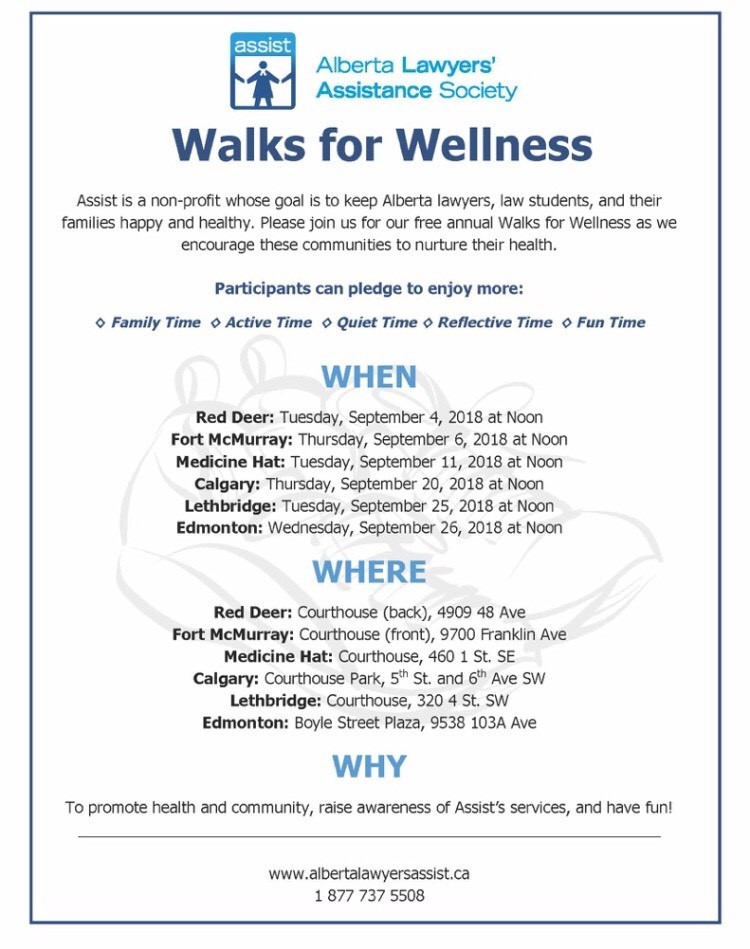 Assist is a charity whose goal is to keep Alberta lawyers, law students, and their families happy and healthy.
They invite you to join free inaugural Walks for Wellness to encourage the Alberta community to nurture its health.
Participants can pledge to enjoy more of the following: Family, active, quiet, reflective, or fun time.
Prizes will be awarded on the day.
Walk for Wellness is taking place in Red Deer, Fort McMurray, Medicine Hat, Calgary, Lethbridge, and Edmonton.
Visit albertalawyersassist.ca for more details.
The Counsel Network is proud to support Alberta Lawyers Assist's Walks for Wellness.