Benchmark Litigation presents the second Women in Law Vancouver Forum.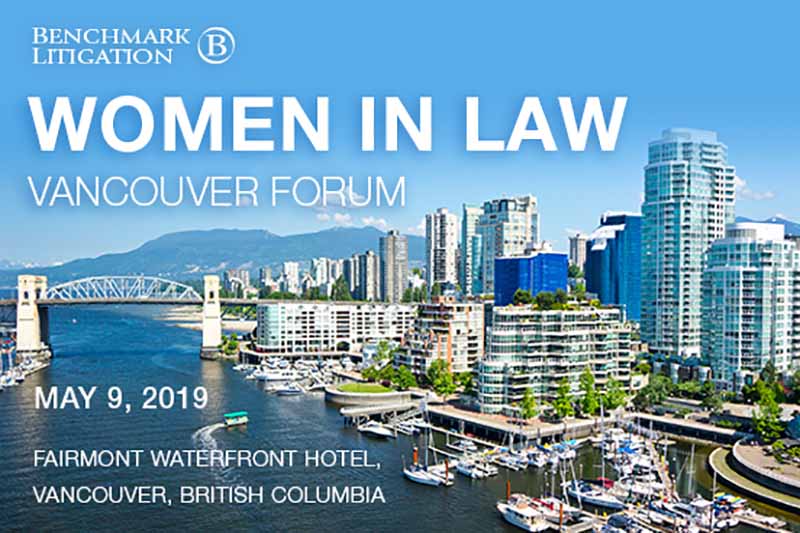 Join Benchmark Litigation for their Women in Law Vancouver Forum on May 9, 2019, at the Fairmont Waterfront Hotel, for an interactive forum.  Aimed at mid-level to senior legal professionals, both in-house and private practice lawyers.
Registration here.  Please note that this event is free for in-house counsels to attend.
The Counsel Network is proud to partner with Benchmark Litigation for this event.