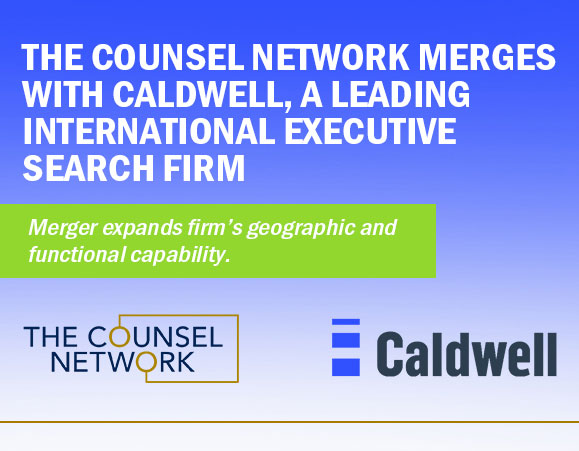 The Counsel Network Inc. ("Recruiter") is a professional referral service that prescreens and refers candidates (Candidate") to its clients ("Client"). Candidate has submitted an application or contacted the Recruiter seeking assistance in job placement as a Candidate.

SERVICES PROVIDED

The Recruiter will review the Candidate's application. If appropriate, the Recruiter will schedule an interview with the Candidate for screening purposes. The Recruiter will decide in its sole discretion whether a candidate is suitable for placement with potential Clients based on a combination of all provided information. If required, the Recruiter will also conduct reference check, past employment verification, and any other verifications specified or required by the Client.
CANDIDATE RESPONSIBILITES

Candidate shall provide accurate and necessary information for Recruiter to conduct background screening. Candidate acknowledges that all references submitted may be contacted by Recruiter or Client. Candidate shall appear to all confirmed interviews with Clients.
CONFIDENTIALITY

All confidential data concerning the Candidate and obtained by the Recruiter in the performance of services under this Agreement shall be treated accordingly. The Candidate understands and agrees that, during the search process the Recruiter will only reveal information regarding the Candidate with their consent. A Candidate has the right to change or withdraw consent at any time.
FEE SCHEDULE

Fee Prohibition
Section 12 of the Employment Agency Business Licensing Regulation prohibits an employment agency business operator from directly or indirectly demanding or collecting a fee, reward or other compensation;
(a) from an individual who is seeking employment or from another person on that individual's behalf,
(b) from an individual who is seeking information respecting employers seeking employees or from another person on that individual's behalf,
(c) from an individual for securing or attempting to secure employment for the individual or providing the individual with information respecting any employer seeking employees or from another person on that individual's behalf, or
(d) from an individual for evaluating or testing the individual or arranging for the individual to be evaluated or tested, for skills or knowledge required for employment, where the individual or employment is in Alberta, or from another person on that individual's behalf.
INTERPRETATION

This Agreement (including any attached schedules) shall be governed by the laws of the Province of Alberta. It constitutes the entire Agreement between the parties regarding its subject matter. If any provision in this Agreement is held by any court to be invalid or unenforceable, the remaining provisions shall nevertheless continue in full force.
NO GUARANTEE POLICY
Candidate acknowledges and agrees that despite Recruiter's best efforts to place Candidate with a Client, there is no guarantee that employment will be obtained for Candidate. Candidate understands that ultimate employment is solely based on the Client's decision.