How to answer the most common interview question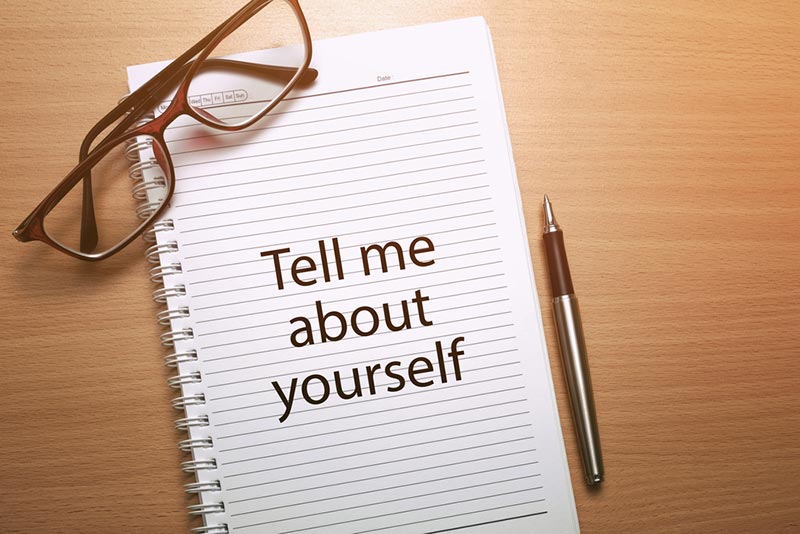 "So, tell me more about yourself…"
On the face of it, answering this interview question seems easy enough. After all, you just have to talk about your background, a topic you know better than anyone else.
Many perceive this to be one of the easiest interview questions to answer, however, providing a strong response can actually prove to be more difficult than it seems. This will probably be one of the first questions your interviewer will ask you, and your response will form the base of your first impression with them. Also, answering badly could knock your self-confidence from the get-go, and thus impact your performance for the rest of the interview.
Here are some tips to give your best answer to this all too common question:
Organize your response
First things first, make sure your answer is structured. This will ensure you have covered all relevant points and are able to tell your story to the interviewer whilst keeping them engaged.
By its very nature, the parameters of this question are very broad, and can prompt candidates to start telling the interviewer every single detail about themselves, from which law school they went to, to what their personal hobbies and interests are. However, there are three key pieces of information the interviewer wants to know at this stage of the interview:
Your relevant educational and professional background,
The key skills and expertise you have which directly relate to this opportunity, and
What you are looking for in your next role and why this role appeals to you.
Prepare in advance
Now that you know which areas to cover off when answering this question, think about the language you use. Keep your language simple and practice your response before heading into the interview. By doing so, you will be able to quash any nervous habits like waffling your words or forgetting what to say, as well as displaying any negative body language like not making eye contact or fidgeting too much. For this reason, it may be a good idea to practice answering this question in front of the mirror, a camera, or with someone you trust who can provide you with honest feedback.
You know this question is coming, so do your best to be prepared and showcase exactly who you are. Starting off your interview on a good note, can really set the tone for the rest of the conversation.
The Counsel Network is Canada's leading lawyer recruitment firm. If you are interested in exploring your legal career options in the market, connect with me below for a confidential discussion.

Jordan Priest, Recruitment Associate
403.444.1760