Legal Counsel in Toronto, Canada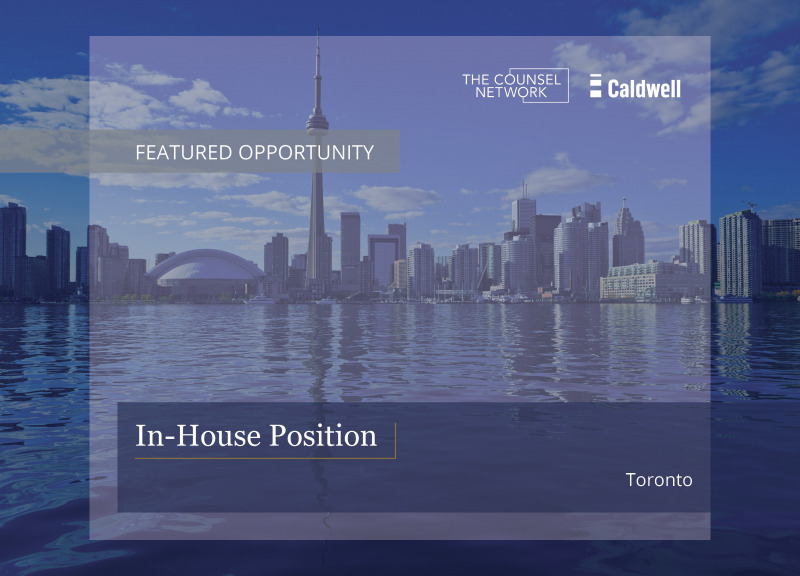 **This opportunity has been filled and is now closed. Please visit our job board to view our current opportunities.**
Our client is an established and successful organization with international operations. The company is poised for significant growth and operates in a fast-paced and dynamic environment, acquiring, managing, and building businesses globally.
This is a tremendous opportunity for a skilled M&A lawyer to join one of Canada's fastest-growing companies. The role is focused on M&A transactions and corporate commercial matters, offers significant room for growth on both the legal and business fronts, a laid-back culture, and autonomy.
Job Description – Legal Counsel
Reporting directly to the General Counsel, the successful candidate will primarily assist with M&A activities and take the lead on other legal matters, including data privacy/security, commercial contracts, corporate matters, litigation, intellectual property, compliance and managing outside counsel.  The successful candidate will assist with drafting legal documents, negotiating agreements and advising business managers on deals and day-to-day legal issues.
Ideal candidates must be adaptable, business minded, and able to work independently. You must be a high energy self-starter, a team player with strong interpersonal skills, and a quick study who thrives in a fast-paced entrepreneurial environment.
This role is best suited to someone who is not afraid to roll up their sleeves to get things done and has a working knowledge or interest in expanding their international legal knowledge in multiple jurisdictions, including US, Australia, South America, and Europe.
Key Accountabilities and Responsibilities
Drafting, reviewing and negotiating a wide range of agreements relating to M&A transactions and corporate commercial matters
Coordinating and executing M&A transactions, including post-closing integration
Advising on data privacy/security, commercial contracts, corporate matters, litigation, intellectual property, compliance and managing outside counsel
Supporting and working collaborative with the General Counsel
Working with and advising business managers across the organization on a range of legal matters
Education and Professional Skills/Knowledge
LL.B. or J.D. degree (or equivalent).
Good standing with a Canadian Law Society.
3-5 years of corporate M&A experience gained at a top law firm or company.
Strong technical and drafting skills.
Exceptional work ethic and ability to work independently and as part of a team.
High energy self-starter with strong interpersonal skills.
Experience in corporate law beyond M&A, such as securities, financing, and general corporate commercial, is considered an asset.
This is an exclusive search.
The Counsel Network – a Caldwell company is committed to building a diverse legal community through our inclusive business and recruitment practices. We value diversity of experience, expertise, and background, and strive to eliminate barriers historically encountered by marginalized groups. We recognize that an equitable, diverse, and inclusive workforce benefits and enriches both the legal profession and the greater community.
For more information or to apply for this position, contact:
647.417.4720
Visit our job board to view all of our current opportunities.