Soft skills that set great lawyers apart from the rest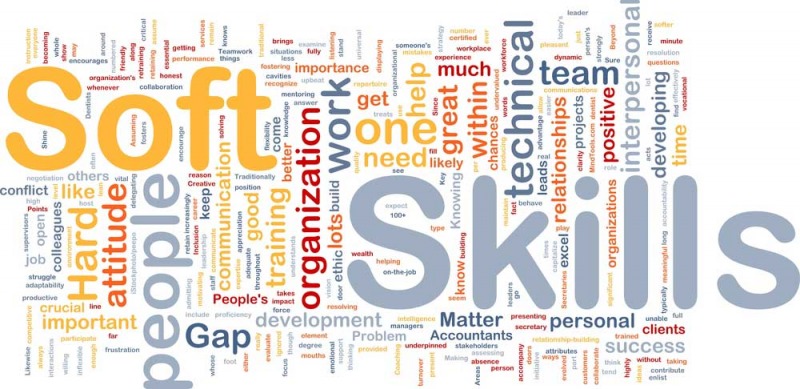 Soft skills, also known as transferable or professional skills, can help distinguish top legal talent from the rest of the talent pool. Certain soft skills complement lawyers' hard-earned legal expertise and analytical intelligence. Below are some of most sought after soft skills for legal professionals, in my view, as a legal recruitment consultant:
 A genuine desire to help other people
Great lawyers typically have a personal commitment to provide service to others. Clients and hiring managers know when a lawyer is passionate about selflessly assisting others, instead of being focussed on the money. The loyalty and trust built by these lawyers is priceless.
High personal integrity
Great lawyers demonstrate a deep commitment to honesty, loyalty, candor, transparency, and respect for others; thus, engaging in meaningful and long-lasting relationship with their clients.
Humility and sensitivity
Great lawyers instinctively put themselves in others' shoes. They see their clients' situations, attitudes, and needs through their eyes; thus, are better at resolving conflicts and disputes and maintaining loyal clients.
Simplicity
Great lawyers are often perceived as down-to-earth. They communicate in simple language and avoid using "legalese". They are masters at personalizing their relationships by recognizing the unique styles, interests, and needs of the individuals they work with.
Empathetic listeners
Great lawyers are the best listeners and observers. They have a deeper understanding and analysis of what clients tell them and are more effective at following a complex testimony.
Confidence and persistence
Great lawyers project confidence (not to be mistaken with arrogance), regardless of the setting. They are comfortable in their skin and have a knack for making clients feel understood. They also possess unshakable "iron will". As a result, they remain calm in tense situations, focus on the big picture, and persevere in the best interest of their clients. A great lawyer maintains a balance of being firm, respectful, and effective.
Discipline, dependability, and loyalty
Great lawyers are effective, productive, and punctual. They get things done, put out fires, and kickstart projects. Clients can trust and depend on them.
Like any other skill, these abilities can be nurtured and improved with practice. It boils down to the ability to inspire confidence in your clients, so they can trust your advice. Be honest and give your clients all the knowledge and help possible. The stronger the relationship, the more work and referrals you'll receive.
Taking the time to develop your soft skills will set you apart as top legal talent and assist you in taking your legal career to the next level.
– Chaaya R. Jugdeb, Recruitment Associate