The Importance of Mentorship During a Pandemic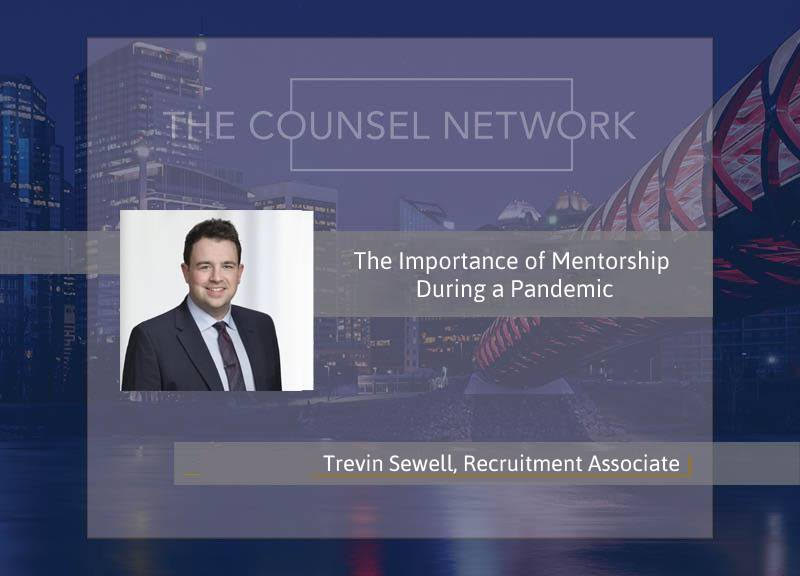 Mentorship is necessary to build confidence and gain access to important resources in the early stages of your legal career and beyond. When I work with articling students and junior associates, I always highlight the importance of having good mentors to guide them in their practice. Covid-19 has presented us with many new challenges, and we may lose sight of the big picture of our career.
Now is a good time to understand how mentorship factors into your current situation and overall career aspirations. There are some misconceptions that mentorship is strictly a consulting relationship, or an autocratic relationship where the mentor makes decisions on behalf of others. In truth, mentorship is the opposite.
A mentor imparts practical skills and knowledge, which have been developed over time and experience, to a mentee for use in their day-to-day work and in the pursuit of their career aspirations.
Mentorship builds better lawyers, and here's why.
The importance of good mentorship
A trusted and knowledgeable mentor can provide you with essential fundamentals, resources and guidance as you take your first steps in building your practice. Covid-19 or not, finding a good mentor should always be at the top of your 'To-Do' list. A good mentor can give key information that will help you navigate and progress your career, and build confidence.
Right now, many lawyers may feel stuck or lost, and it can be easy to forget our long-term career goals. This is where having a mentor really comes in to play. Even during all this uncertainty, they can give you guidance on positioning yourself for future success. A mentor can help you grow your professional network and/or develop strong team bonds that can benefit you for years to come.
Where to find mentor(s)
Mentors can be found anywhere: your firm's formal mentorship program, professional organizations, and/or peer network. You can even find mentorship outside of the legal industry (some of my best mentors have been outside my profession). My motto is 'everything starts with a conversation' and now is the perfect time to reach out to a potential mentor.
One single mentor may not fulfill all your needs and you may need different mentors for different aspects of your career. Consider which aspects of your career you'd like to grow and develop and get mentorship in these specific areas.
Learning can come in many forms, but there is no substitute for guidance from someone who has been where you are and understands what you are going through. A good mentor can give you meaningful tools to solve real-world problems that you will encounter over the course of your legal career.
If you're interested in exploring your legal career options, contact us for a confidential discussion today.
Trevin Sewell, Recruitment Associate