The Power of Relationship Networking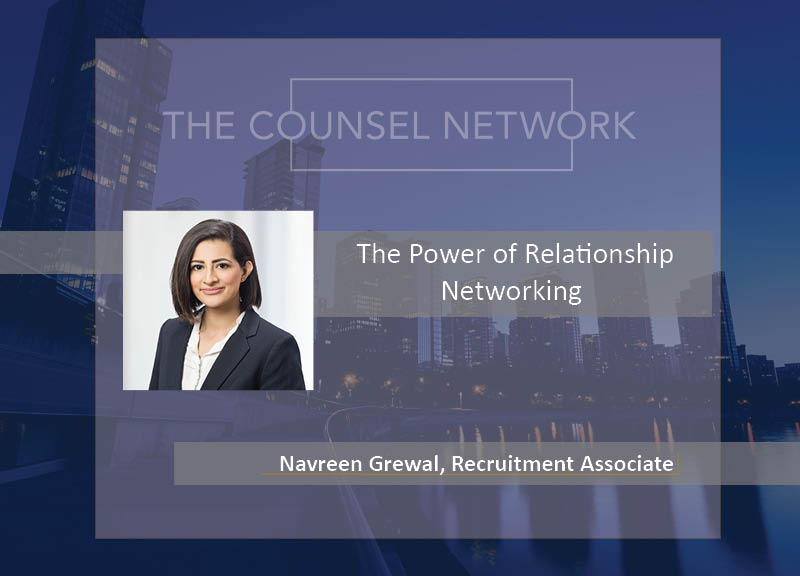 Network has the word 'work' in it, so naturally you would associate networking with the actuals of work. There are times when you'll find this withholds you from participating in professional social events. The act of networking itself can also come off as disingenuous as if you're seeking something specifically from someone. Though this isn't always the case, it refrains you from attempting to make any sort of ask.
But what if instead you became a connector and networked to connect? And what if this led you to make an ask?
A connector is simply someone who is relationship-focused – they prioritize relationships and are driven by the relationship. To connect is "to cause to be associated, as in a personal or business relationship" (Dictionary). Connecting or relationship networking allows you to build a relationship like you would in any friendship.
In connecting and building relationships, you seek to relate, and you draw upon similar experiences like you would in building friendships. Connectors also strive to diversify their network of relationships, seeing it as an opportunity to meet different people and have an influence. So, if you treat networking to be the same as connecting, it would allow for new opportunities, new clients, and new colleagues faster, easier, and better.
"Connectors also know what they want, and they know how to ask for it."
There are two ways in which you can make an ask: the opt-out ask and the non-ask.
The opt-out ask is giving the other person the ability to opt out. This allows them to feel at ease as it takes away any pressure of having to say yes as they can just as easily opt out and say no. Nonetheless, the opt-out ask lays the groundwork, giving that person pause to reflect. Whether they reflect on it now or later, a 'no' right now can change to a 'yes' later. "I would love to grab a coffee and chat about your first-hand experience in the legal industry, if you have the time, if your schedule is amenable to it…" If I allow you to opt out, perhaps you'll consider it.
The non-ask is sharing what you're working on and sharing what your goals are. It's simply having an open conversation with clear intentions. More often, you'll find that people want to help. Especially when hearing your candor, they'll naturally offer up suggestions, and if they don't, you can follow up and say, "do you have any ideas?"
Relationship networking is a powerful way to share information, experiences, and opinions. Investing in relationship networking and striving to be a connector, rather than simply a networker, has proven successful in finding new clients and business opportunities. You don't need to be an extroverted person – taking the time to listen, ask meaningful questions, and share useful knowledge are the kinds of things that people appreciate and value.
"Regardless of your goal – a job, a promotion, new business, a referral – it is the strength of your relationships that will lead to your success. Connectors think and act a certain way that make things happen faster, easier, and often with a better result." – Michelle Lederman of 7 Mindsets to Grow Your Influence and Impact.
Navreen Grewal, Recruitment Associate
604.643.1714
The Counsel Network specializes in lawyer recruitment and has successfully placed associates, partners, and in-house counsel of all levels across Canada. Reach out to a member of our legal recruitment team to discuss your options in the market.
References:
Book: 7 Mindsets To Grow Your Influence and Impact by Michelle Lederman
Website: https://www.dictionary.com/browse/connect