Why employee engagement matters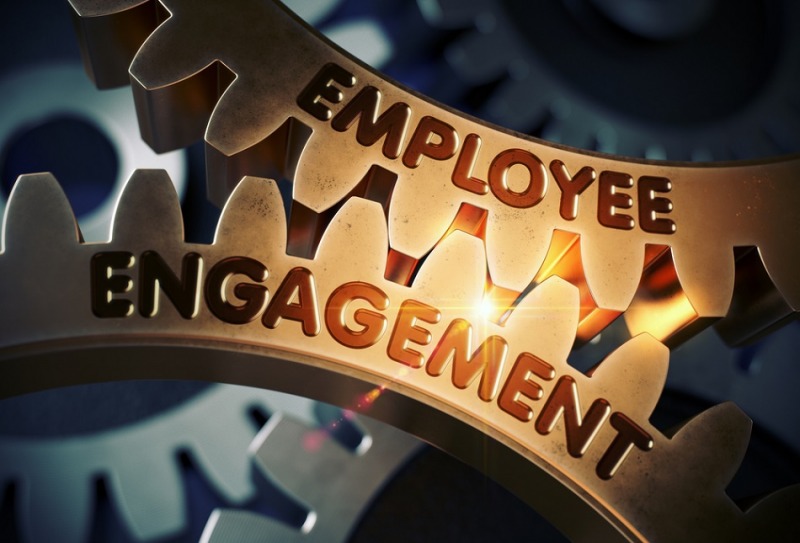 Employers, have you ever felt that sense of accomplishment and triumph that comes when you know you've hired star employees? They are smart, positive, motivated, and love their job. You may have thought to yourself, "This time I got the right people on board and we are going to work together for years to come." Then, after some time goes by, your star hires begin quitting without any warning signs that something was wrong. Maybe you conducted exit interviews or an organization climate survey, only to learn that your star hires were, in fact, disengaged.
Too often, action on the firm's behalf only begins after the damage has been done and the organization has become a revolving door with high turnover, over hiring, and exorbitant training costs. While conducting exit interviews or employee engagement surveys may be useful in determining why things played out the way they did after the fact, nothing can replace your personal interaction in getting to know the core of your staff starting from their first day on the job.
You may observe what you think are happy employees, but, ask yourself, are they engaged? The essence of employee engagement is the extent to which an employee is emotionally invested and committed to the organization's goals and success, genuinely cares about the organization's goodwill, and their relationship with colleagues and supervisors. Ask yourself the following questions to gage how well you know your team:
How much do I know about the people I work with? Not just the numbers behind their employee file, but who they really are, what their lives are about and what's important to them?
If you have no answer to these questions, this is a clear sign that you have not been able to connect with your staff at a deep enough level to notice and feel something could be wrong.
So, why does employee engagement matter?
Employee engagement is what actively engages the minds and hearts of your team, and it is one of the key motivators that get them out of bed every morning to come to work with and for you.

For years, authentic HR gurus and employers have known that an engaged workforce boosts performance, productivity, and profit across the organization. Employee engagement has proved to reduce staff turnover, improve efficiency and client retention, and most importantly, engaged employees are happier in both their work and personal lives.  When your workforce is engaged, employees are instilled with positive drive and enthusiasm in everything they do.
Simple ways employers can build and sustain employee engagement:
 "Walk the talk" of being genuinely compassionate and empathetic leaders with integrity
Have candid conversations and avoid being judgemental
Know the core of what drives and sustains your team's motivation
Treat them with respect (avoid sarcastic and demeaning comments)
Value, trust and empower them. Focus on the good not the bad
Practice Appreciative Inquiry
Boost their self-confidence and allow room for creativity and growth
Set clear, simple, reasonable, and humanly achievable goals and attainable rewards
Build trust and "fight" for your team
Say "thank-you" – practice gratitude and humility
Set up an employee recognition system that is tailored to the motivators of each individual team member
Show that you genuinely care
"Nobody cares how much you know until they know how much you care."  – Theodore Roosevelt
Be authentic.
Employee engagement is not about manipulating employee's emotions and commitment. Employees can easily detect these attempts and may become way more disengaged if they feel your efforts are not genuine. Be authentic. Your employees will sense this and will have more respect for you as a result.
Employee engagement is based on trust cultivated on a regular basis.
There is no quick fix.
There is no quick fix or "power glue" solution like money, perks, events, or treats to re-engage your employees. Employee engagement incorporates a deeper emotional attachment to a business that one views as a living and breathing entity. If done right, your team will be proud to be a part of your organization and it will show.
Employee engagement is an emotional state of falling in love with one's entire employee experience within a workplace. This feeling stems from being genuinely valued and appreciated as part of the organization's DNA, which in turn leads to the employee naturally going the extra mile and delivering an amazingly high level of performance to the organization.
"Take time to appreciate your employees and they will reciprocate in a thousand ways." – Bob Nelson
 Simple changes in attitude and behaviour can make a huge difference in increasing engagement and the good vibes within an organization's culture. If you find that people come and go often, and you can't retain good, loyal staff, then you should take a good hard look at how deeply you care to get to know and understand the core of your team.
 "Take care of your employees – they'll take care of your clients."  – Richard Branson
– Chaaya R. Jugdeb, Recruitment Associate