10 tips for writing the perfect resume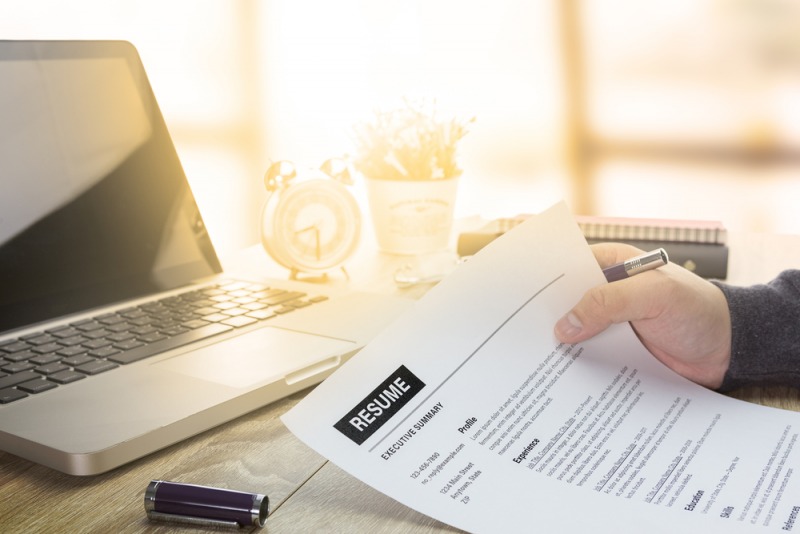 On average, it takes a recruiter about six seconds to determine if a candidate makes the initial cut for a role.  As a legal recruiting services firm, we know competition is fierce, especially in this market, so you want to ensure your resume is flawless (e.g. no typos) and "one-of-a-kind". The following rules are based on advice from various career experts.  
 

It may sound basic, but make sure your name and contact information is at the top of your resume. Having your name in bold and/or a slightly larger type size is helpful. Your home address, primary phone number, and email address should be clearly stated.

 

 

As a legal recruitment consultant, I often am asked if including career objectives is important. This is a decision you should make yourself based on the role and stage of your career. Some say it's a waste and is a way to pigeonhole yourself while others think of it as a 30-second elevator pitch. Use discretion when using an objective section on your resume.  

 

 

The length should reflect your years of experience.  If you have a lot of experience,consider the relevancy of it before including it on your resume. If you're just starting your legal career, your resume may only be one page. A general guideline is to keep your resume to two pages maximum and, if relevant, include a transaction sheet or synopsis to highlight specific deals or cases you have worked on.

 

 

Use the right amount of white space to draw the readers eye to specific items. Make sure your layout is pleasing to the eye and not distracting. Use bullets when necessary and bold letters when needed. Don't go overboard. Clean and classic usually does the trick.

 

 

Use the right keywords. Take a look at the job posting and pick out some of the key phrases. Many companies use electronic recruitment tools to flag resumes based on keywords. Including them can help your resume make it past the software and into the hands of a recruiter.

 

 

Include relevant work experience.  If you are looking for a C-Suite role, your work experience at McDonald's fifteen years ago is likely not relevant.  

 

 

Put a number to your accomplishments.  Hard facts go a long way.  A resume is more than just saying you have "great leadership skills".  Quantify your experience by putting a number to what you have done such as, "managed a $5 million budget" or "worked on a $10 million deal".

 

 

Keep information about your education as short as possible and include only relevant education information. The name of your university, degree,and the year you graduated should suffice.

 

 

Do not list your references. The conversation around references should come after, or at the very earliest, during the interview process.

 

 

Use a reverse-chronological resume format. Start with your most recent experience and work backwards.
 Keep in mind, it's always a good idea to tailor your resume based on the position description as this is a good indicator of the skill set desired by the employer. Finally, your legal recruitment consultant is also a good resource – sit down with them and ask for feedback on your resume before sending it out to potential employers. 
– Akash Bir, Senior Recruitment Associate