Breakfast with the Bench- Vancouver Bar Association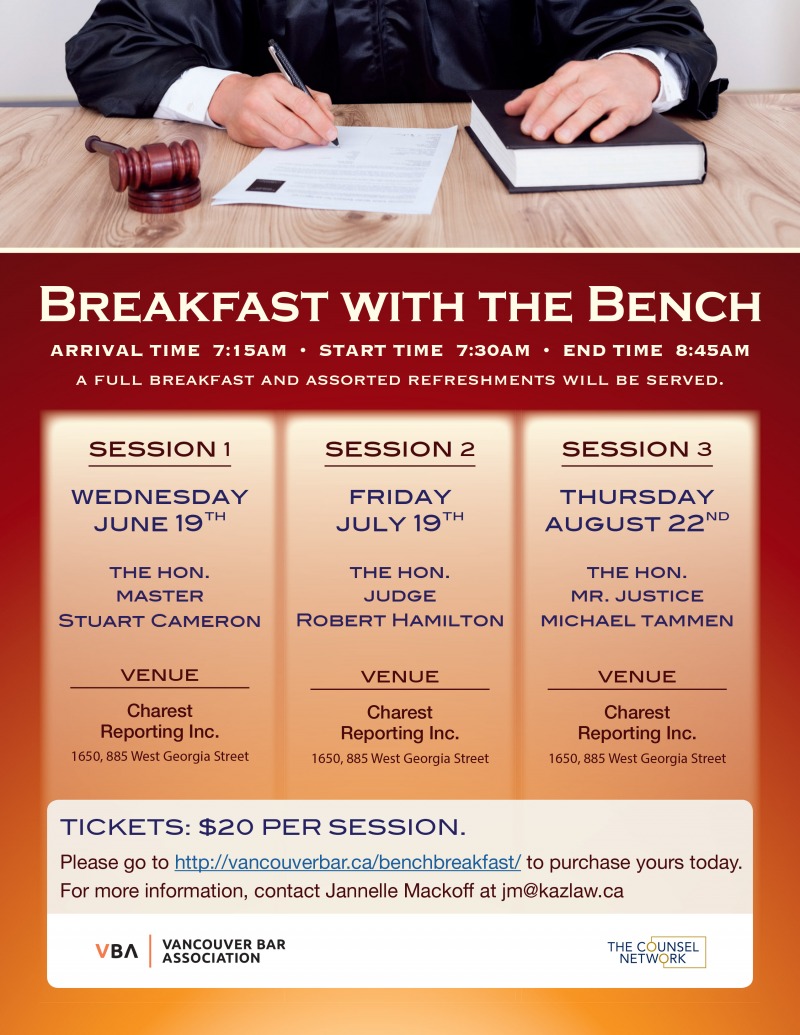 The Vancouver Bar Association is delighted to announce a new summer series, Breakfast with the Bench, over the course of the summer months.  With three dates, each event will have a special guest speaker.  Join our Warren Smith and Navreen Grewal for the first event of three, on June 19th, at Charest Reporting Inc. with guest speaker The Hon. Master Stuart Cameron.
A full breakfast and assorted refreshments will also be served.
Ticket sales are limited, so be sure to get them early!  Each event will require separate registration.  For full details, click here.
The Counsel Network is a proud partner of VBA.