Common mistakes hiring managers should avoid in legal recruitment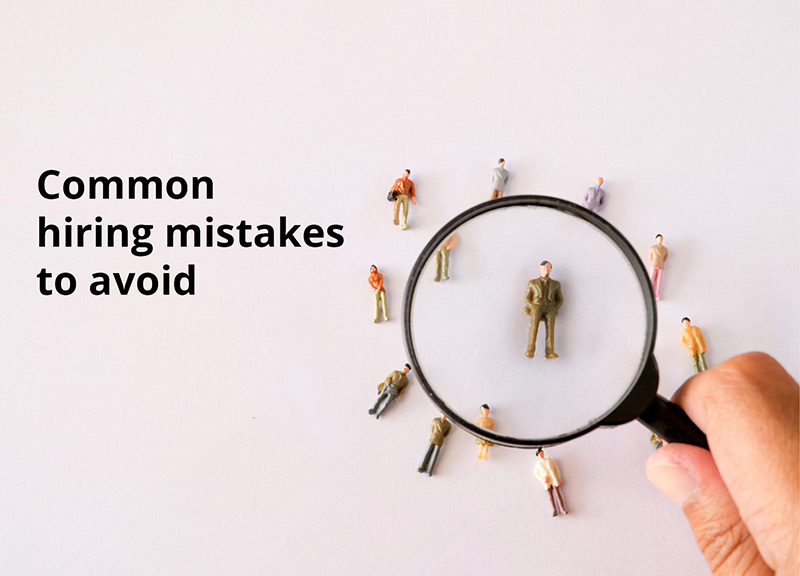 Hiring can be an exhaustive process and hiring managers are not immune to making mistakes during the legal recruitment process. Regardless of background and experience, we are only human and are bound to have a few slipups, even when it comes to hiring the best legal talent.
You may unconsciously commit hiring mistakes that can undermine your objectives and lose great candidates. Gaffes that happen too often may become the root of hiring problems, which can damage your organization's brand or cause you to lose out on an excellent prospective employee.
Hiring managers should set themselves up for success from the get-go, from preparing queries to making a judgement on final recruitment.
Here are some of the most common hiring mistakes to avoid:
Lacking clarity on job requirements.
Setting unrealistic expectations and looking for a 'purple squirrel' in a tight market.
Looking for a replica/clone of the current team and/or falling victim to recruitment bias and the halo effect.
Posting generic job advertisements that are not targeted towards the right candidates.
Selecting too many or too few people to be a part of the recruitment selection process.
Failing to prepare both the interviewers and the candidates.
Failing to provide the candidate with an overview of the interview process.
Receiving candidates poorly and lacking awareness of how you come across to them.
Asking unproductive questions.
Disregarding other hiring assessment tools.
Keeping interviews too short or too long.
Focusing only on the candidate's skills and experiences and excluding their potential for culture add and growth.
Relying on recommendations from other people.
Failing to check references.
Rushing or taking too long to make a hiring decision.
Whether you are looking to hire a senior lawyer or a junior associate, the cost of a bad hire is simply not worth the risk of making these common, avoidable hiring mistakes. In the end, these may cost you a star candidate or leave you with the wrong hire.
Even the most successful firms and hiring managers are prone to making hiring mistakes. Every legal job search is different for both the hiring manager and the candidate. It's equally important to know what to do and what not to do in order to get the best result.
Remember to enter every interview with an open mind.
If you're finding it challenging to fill roles, it's important to consider your hiring process etiquette. Feel free to reach out to one of our legal recruitment consultants for a confidential discussion regarding your hiring options.
Chaaya R. Jugdeb, Recruitment Associate
403.444.1767 / 647.484.8313