Top Four Compensation Predictions for In-house Counsel in 2019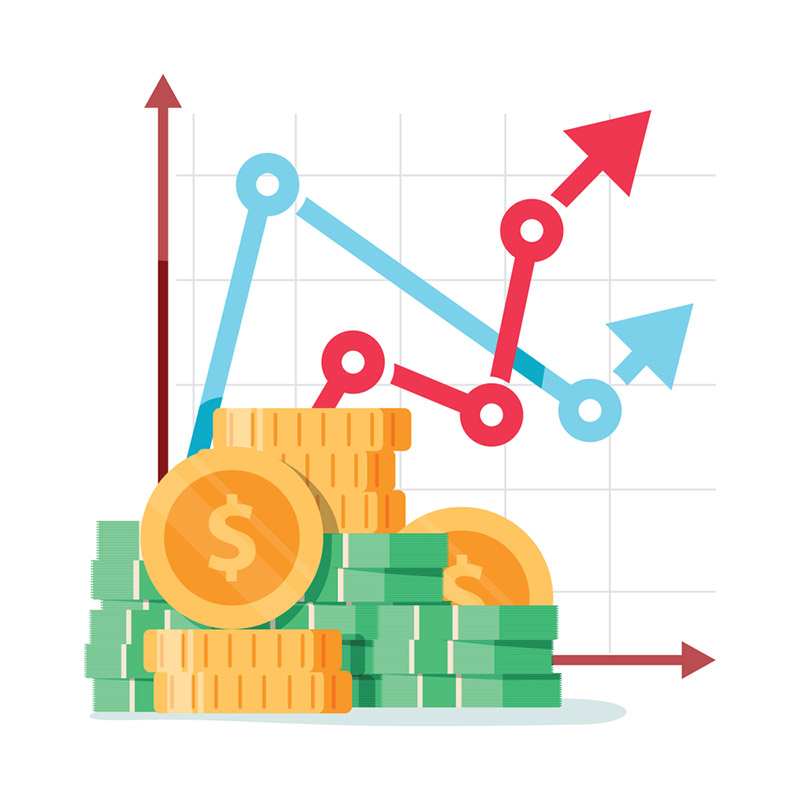 This year has been very busy for the legal profession, both in private practice and in-house. Workflow did not slow down over the summer months and the war for legal talent continued, especially amongst law firms, in most major markets across Canada. Even US law firms are looking into Canada to cherry-pick top junior to mid-level talent. Whilst you cannot compare in-house salaries to private practice – it's like comparing apples to oranges – it does impact a company's ability to attract and retain top talent and forms the backdrop to compensation negotiations.
Whether you are senior management or HR seeking information on compensation trends in preparation for salary discussions with your legal team, or you are in-house counsel preparing yourself for your own salary negotiations, consider our predictions below.
Industry increases  
Our 2018 In-House Counsel Compensation & Career Survey Report saw that the highest average base salaries are found in the oil & gas, resources/mining/forestry, construction, pharmaceuticals/medical, retail/hospitality, real estate, and manufacturing/automotive/aerospace industries. From 2016 to 2018, the largest gains in annual base salary were in the pharmaceutical/medical, oil & gas, and construction industries.
We predict these industries will continue to have the highest increases in 2019.
Provincial salary increases
Morneau Sheppel's annual Trends in Human Resources survey indicates that employers expect salaries to rise by an average of 2.6% in 2019. Some provinces are expecting higher than average salary increases, particularly British Columbia at 2.8% and Alberta at 2.7%; this fits the trend witnessed last year where Alberta recorded the fastest expansion and British Columbia posted its strongest pace in more than a decade. Employers in Quebec and Ontario anticipate salary increases of 2.6% and 2.5%, respectively, and other provinces expect salary increases ranging from 2.3% to 2.6%
War for talent will increase 
The majority of in-house counsel in our 2018 survey reported increases in the size of their legal departments. Additionally, Morneau Sheppel indicated that employee turnover is a top concern for HR leaders. More than two thirds of HR leaders (67%) specified that improving employee engagement was a top priority, while 59% identified attracting and retaining employees with the right skills as the top priority.
We expect that employers will continue to focus on building high-performing and resilient workforces, and that legal departments will continue to increase in size well into next year.
Gender pay disparity will continue
The Counsel Network's 2018 survey showed that, on average, the salary of female in-house counsel is 11% lower than their male counterparts. That gap has narrowed since 2016 where female salaries were 15% lower than their male counterparts. We do not expect that gap to narrow in 2019, but we do anticipate the issue of gender pay disparity will be raised in compensation discussions and negotiations.
Recommendations
As demand for in-house counsel continues to rise, employers are challenged to attract, retain, and engage their legal counsel. Companies must strive to keep compensation plans competitive with a holistic view of salary, benefits, and intangible items (e.g. flexible work arrangements, learning and advancement, etc.).
As you enter into compensation discussions, please refer to our 2018 In-House Counsel Compensation & Career Survey and How to compensate an in-house lawyer: A guide to calculating compensation to better determine what is considered fair compensation.
The Counsel Network is widely recognized as the top legal recruiting firm in Canada and in-house legal recruitment specialists.
416.364.6654
About the surveys referenced in this post: The 2018 In-House Counsel Compensation & Career Survey, since 2009, The Counsel Network has partnered with the Canadian Corporate Counsel Association to present the latest insights in in-house counsel compensation and market trends. This compensation survey is the largest of its kind in Canada. Morneau Sheppel's annual Trends in Human Resources survey canvasses Canadian employers on what they are planning for the coming year and asks HR leaders about the opportunities and challenges they face.