Dal Bhathal on gender wage gap for in-house counsel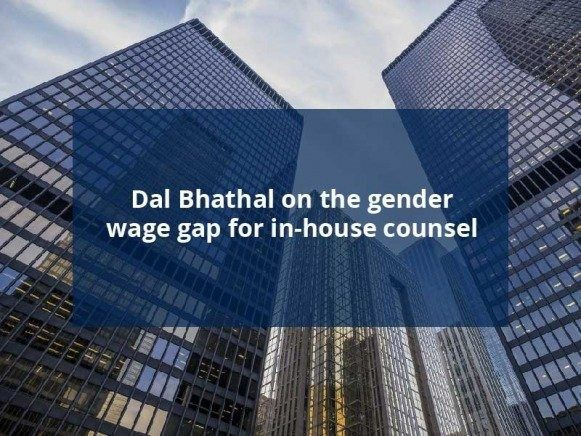 Dal Bhathal, Managing Partner, interviewed by Canadian Lawyer on the gender wage gap and hiring trends for the in-house market.
According to the "2018 In-House Counsel Compensation & Career Survey Results" done in partnership with the CCCA, while the wage gap has been reduced to 11 per cent from 15 per cent in 2016, the survey shows that when compared to men in the same roles in the profession, women still earn less and the largest gaps are seen at higher wage levels.
"It's quite consistent with what we're seeing occur in the market," says Dal Bhathal, managing partner with recruitment firm The Counsel Network.