Dare to Compare?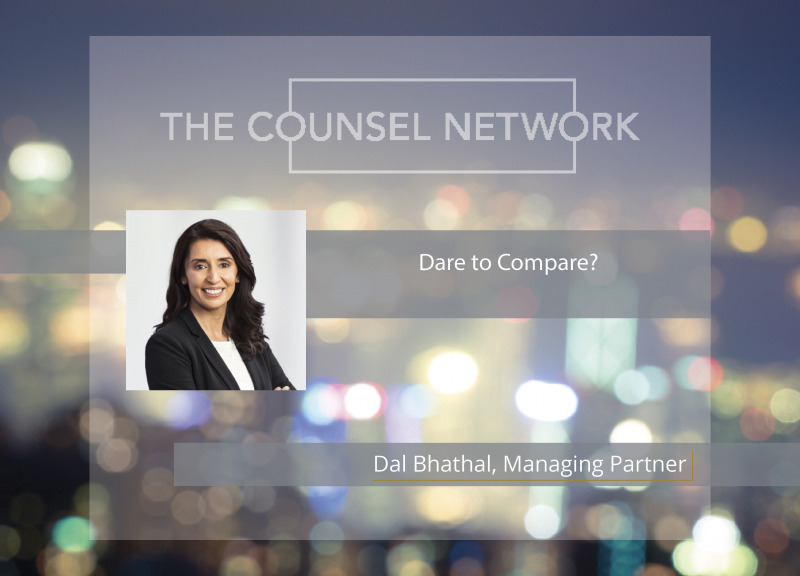 Compensation Packages Between Private Practice and In-House Lawyers
Across the country and from firm to firm, most of the large ones maintain similar compensation structures for their Associates. In comparison, compensation structures for in-house lawyers can vary widely depending on the size of the company, the size of the legal department and  the importance the law department receives within the company.
Generally, annual base salaries are lower for in-house counsel jobs but are often offset by a range of bonuses and perks common to all jobs in the private company and public sectors.  Such benefits include long-term incentive programs, stock-option plans, RRSP contributions, flex days, and great healthcare plans.
Not surprisingly, based on results from our long standing In-House Counsel Compensation Survey and Report, there is a large difference between in-house salaries across the provinces. In 2020, results showed that Alberta and Ontario continue to demonstrate the highest base salaries whereas Atlantic Canada has the lowest. Also, publicly traded companies tended to pay the most whereas government and not-for-profit entities pay the least.
As compensation packages are far more complex than just base salaries and tend to change frequently relative to the economy and demand for legal talent, it is advisable to contact a legal recruitment specialist to obtain the most current information about in-house compensation plans in your area.
At The Counsel Network, we field such calls for advice all the time and are available to support lawyers as they strategize their next career move.  Actively networking in the business community and working with a legal recruitment specialist are the two best ways to secure an in-house counsel job. Many companies rely on legal recruitment specialists to help them find great lawyers. If you are thinking about taking your career in-house talk to an experienced legal recruiter to see when and if it's the right move for you.
Dal Bhathal is a Managing Partner at The Counsel Network, a Canadian legal recruitment firm covering all levels of lawyers and practices for both corporate legal departments and law firms. Discuss your career aspirations with a legal recruitment specialist.  Contact Dal at dal@thecounselnetwork.com or 416.364.6654/604.643.1708. 
Join our network to receive in-house counsel job openings as they are posted.
Follow us @Counsel_Network