Fostering emotional culture in the workplace – Part 1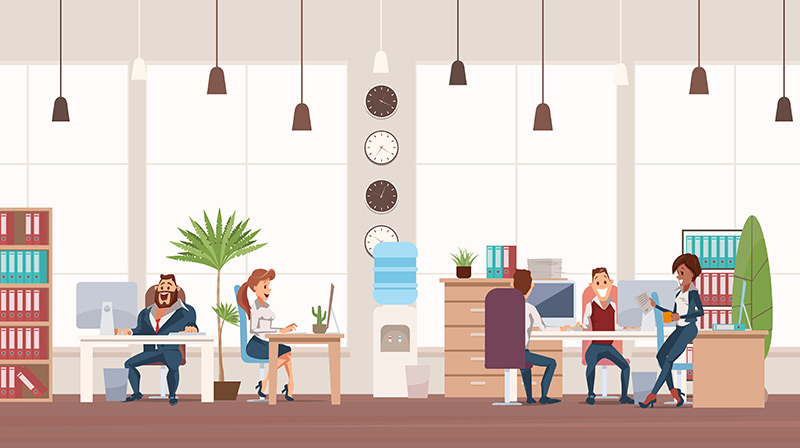 Culture is the invisible force that shapes your firm's success and helps you retain star performers that give your organization a competitive edge in the market.
Defining emotional culture

Workplace culture is split into two main categories: cognitive culture (the thinking side) and emotional culture (the feeling side).
The emotional culture of an organization receives a lot of attention nowadays. It is defined as the feelings, attitudes, and moods of employees, as well as the overall 'feel' of an organization.
The importance of emotional culture
An organization is a living and breathing entity composed of people with feelings. Emotional culture is the aspect of corporate culture that affects employees' hearts and minds, and eventually the company's bottom line.
Emotions are a big part of the decision-making process. We like to believe we act rationally and not let our emotions 'get in the way'. The reality is, how we feel often affects what we do. Emotions are typically expressed through facial expression and body language, and may not always be verbalized.
Considerable research shows that emotional culture can have a direct influence on workforce collaboration and performance. It can affect business outcomes, including employee morale, absenteeism, and even overall financial results.
Employees working in a culture that values their emotional well-being tend to report higher levels of satisfaction, which leads to higher retention, better quality work, and a stronger commitment to the company. Conversely, ignoring emotional culture can result in employee disengagement, low productivity, and high turnover, which can be detrimental to a company's bottom line. It's clear that leaders must pay attention and respond to their employees' emotional cues.
Without consistent positive emotions in the workplace, employees are likely to leave for another organization they feel will be a better fit. A company may find itself becoming a revolving door and its reputation may be negatively affected.
Emotional culture also affects how prospective talent sees a company. Potential employees are seeking to join an organization that makes them feel valued. Without strong emotional culture, you could find it difficult to attract the top talent needed to build a powerhouse team.
In part two of this blog series, I will explore the topic of improving emotional culture.
The Counsel Network is a national lawyer recruitment firm working with law firms and in-house legal departments to place lawyers of all levels. Reach out to a member of our legal recruitment team for a confidential discussion today.
Chaaya R. Jugdeb, Recruitment Associate
403.444.1767 / 647.484.8313