How can a legal recruiter benefit my career?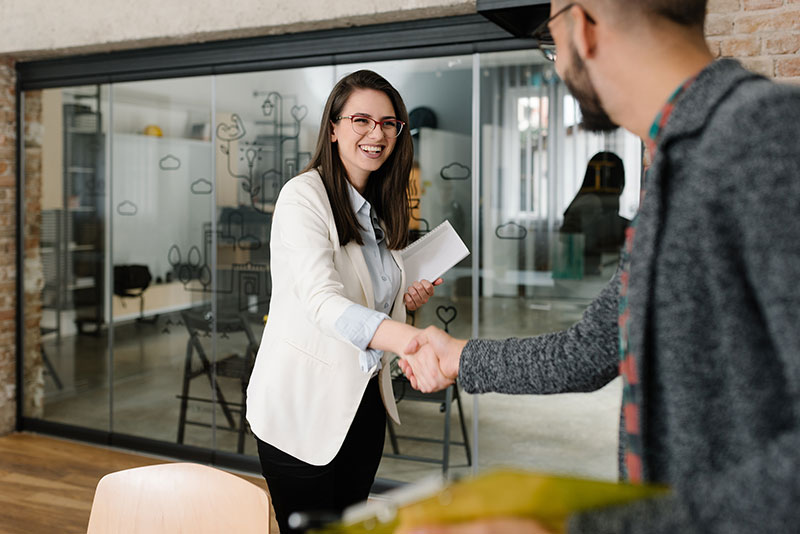 Looking for a new position can be a full-time job, from networking and researching job postings to writing resumes and cover letters to interviewing and following up with hiring managers. That's where a recruiter can come into the picture. In this blog post, we explore the benefits of developing a relationship with a legal recruiter.
A recruitment firm — also referred to as a search or staffing agency— is an organization that matches employers with job candidates. In The Counsel Network's case, we specialize in lawyer recruitment (and have for over 30 years) – working with law firms and in-house legal departments to place associates, partners, and in-house counsel across the country.
By registering with a legal recruitment firm, such as The Counsel Network, you have the potential to make connections with multiple hiring managers looking to find the right people to fill their firm's job openings. Two of the major upsides to working with a reputable recruitment consultant are: the amount of time you can save yourself by trusting your job search to an expert and the exposure to potential opportunities that may not be advertised publicly.
Here are my tips for making the most of your relationship with a legal recruiter:

Choose the right specialized recruiter
Not every recruitment firm is the same. Before investing in the relationship, spend some time researching your options. Make sure the firm is equipped to help someone with your career profile and professional goals. The Counsel Network specializes in all levels of lawyer recruitment and we do not collect any fees from the candidate lawyers we work with.
Register
With most recruitment firms, you'll begin by submitting your resume and a cover letter (and often in the world of legal recruitment, you may be asked for a synopsis or transaction sheet, and/or your transcripts (if you're a junior candidate)). Once the firm reviews and accepts these documents, you may be asked to take part in an interview with one of their recruitment experts so they can learn more about you. Then, your recruitment consultant can advise you on things such as: how to improve your resume, prepare you for interviews, and share relevant market trends and insights.
Treat the interview seriously
Approach the interview with your recruiter just as you would any job interview with an employer. The goal of the recruiter is not to grill you, but to get a good sense of the opportunities that best suit you.
Even if you're connecting remotely, make sure you're well-dressed, well-groomed, and well-prepared. You should be ready to talk about your employment experience, work habits, career objectives and workplace culture preferences. If the recruiter is considering you for a position at with specific company or law firm, do some research on the business so you can ask relevant questions.
Let the job search begin
After your interview, the recruiter will be equipped to represent you with more than your resume. They'll have a full picture of your hard skills, soft skills (especially communication skills), short-term employment objectives and long-term career goals.
So far, the process sounds a lot like applying for a job — and it is. But once the recruiter has determined you're a viable candidate for placement, they will leverage their contacts at organizations that fit your profile and search for open positions that correspond with your qualifications and preferences. Well-connected recruiters often have deep industry contacts and knowledge of unadvertised job openings.
Keep improving your marketability
The best recruitment firms offer a plethora of professional development and training opportunities, so take advantage of them while you're waiting to hear back from potential employees. This is a great way to improve your employment prospects and distinguish yourself with potential employers. Your recruiter should be able to make recommendations on how to keep yourself marketable and share tips depending on the market you live in.
Be responsive
If your recruiter contacts you about an open position, don't wait to reply. Many jobs need to be filled quickly and you don't want to miss out on a good opportunity. Once your recruiter finds a potential match, they will typically arrange an interview for you with the employer. This first interview typically is used to assess your overall fit for the role and organization.
Stay engaged
If you aren't getting any interviews with potential employers, ask your recruiter what you can do to improve your chances. On the other hand, if you've been successful in garnering interviews on your own, keep your recruiter in the loop. The recruitment firm may have contacts with the employer, who could help you make in roads and increase your likelihood of landing the role.
It's important for you to stay on top of the job search process and keep in regular contact with your recruitment consultant. While they will notify you when a potential role becomes available, it's acceptable to check in with your recruiter once every week or two.
If you're interested in exploring your legal career options, contact us for a confidential discussion.
Jordan Priest, Recruitment Associate
647.484.8314 / 403.444.1760