How to address a gap in your legal career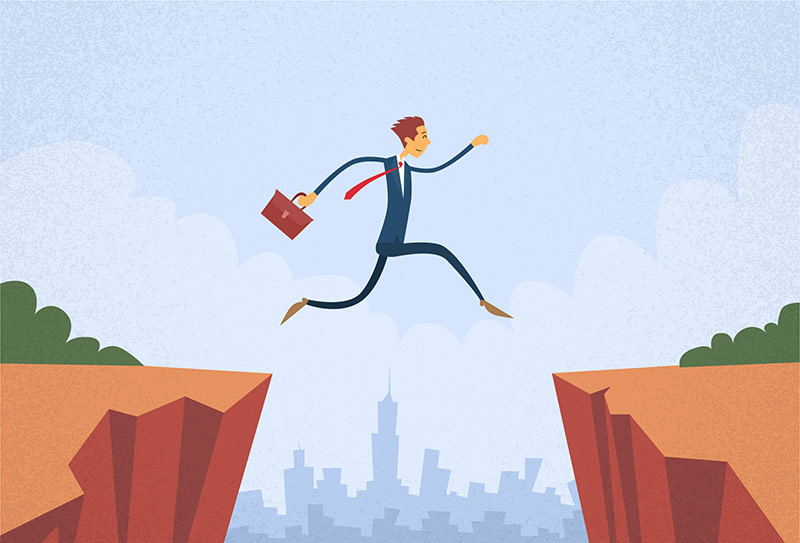 There are many reasons why someone may decide to take a break from their legal career. But no matter the reason, knowing how to address these empty spaces on your resume can be a challenge – and failing to do so could mean missing out on finding the perfect role for you.
Here are a few tips on how to explain a career gap in your resume:

Be resourceful
Firstly, you don't need to include all your experience on your CV.
If you've been working for years, and held several different legal positions, there's nothing wrong with scaling back the detail – which could be an easy way to take care of a gap.
The same goes for your reasons for leaving previous positions. This keeps your CV concise and helps keep gaps to a minimum.
Lastly, if you do have a significant gap in your legal employment history, there may be better places to address them than in the middle of your resume. Your cover letter, for example, can be used to elaborate on the gap and to suggest why you view this position as the perfect career opportunity to get back into work.
Remember: Some gaps can be addressed simply through formatting.
Be truthful
The single most important thing to remember when dealing with a gap in your resume is that, whatever your reason for taking a break from your legal career, honesty is always the best policy.
You do not have to go into everything in detail (some situations may benefit from discretion) but leaving it out completely or lying about the reason will only make the gap stand out further.
Additionally, never be tempted to extend your period of employment in a previous position just to cover up a career gap. There is a very good chance that the interviewer will call your previous employers to verify your time there. With platforms like LinkedIn being used more by legal recruiters, it is not hard for your potential employer to learn more about your past experiences and timeline.
Remember: Hiring managers do this for a living. Acknowledging and explaining a gap won't harm your chances of employment. Lying about a gap will.
Be proactive
If you're struggling to find work and feel that gaps in your employment history are to blame, always try to be proactive. This is a conversation I, and other legal recruiters, have often with associates.
Use your time off to take a course, seek professional mentoring, or take up a voluntary position. This will demonstrate to the employer that you're utilizing your time effectively and can help set your resume apart. Joining a professional association is also a great idea. The Counsel Network is proud to partner with several lawyer associations, including: Federation of Asian Canadian Lawyers, South Asian Bar Association, and Vancouver Bar Association. Check out our community involvement page for more associations and organizations in the legal community.
If you can't find a voluntary position or course to suit your needs, there are always other ways of demonstrating your talents.
Writing a blog, for example, can be a great way to showcase your knowledge and skills, and actively exhibit your willingness to further your legal career.
Remember: Don't just sit by the phone waiting for it to ring. Make the most of your time.
Be optimistic
Instead of apologizing for your gaps, try and put a positive spin on them.
Changing your phrasing from 'I couldn't find a job' to 'I decided to take a few months out to re-focus my law career and pursue a position within my desired practice area' can make your career gap look deliberate rather than desperate.
Also, if taking a break wasn't your decision, a bit of positivity can go a long way. Focus on what you learned from the experience and what steps you've taken to implement positive changes to your career to improve your overall performance.
Remember: Optimism is always a good look.
Be ready
One of the key things to remember is, should your resume prove to be successful, you are likely to be offered an interview. And, during the interview, it's almost inevitable that you will be asked about these gaps in some form.
Prepare what you're going to say in a short and pertinent response, and you won't be caught off guard.
Also, use your pre-interview preparation to research the law firm or company, the current legal team and how they are performing in the market. That way, you'll prove to your interviewer that your absence has not affected your passion for the legal profession, or your ability to keep up-to-date with the latest legal industry trends.
Remember: If you've already practiced your response, you won't be caught off guard when the question comes up during the interview.
Keep in mind, whatever your career break entailed, it's all relative.
A few months out a couple of years ago will probably be okay. However, if you're talking years out of employment, then planning is key to getting you back into the market.
If you are looking for advice on your legal career, please feel free to reach out to me below for a confidential discussion.
Jordan Priest, Recruitment Associate
403.444.1760