The importance of a strong candidate-recruiter relationship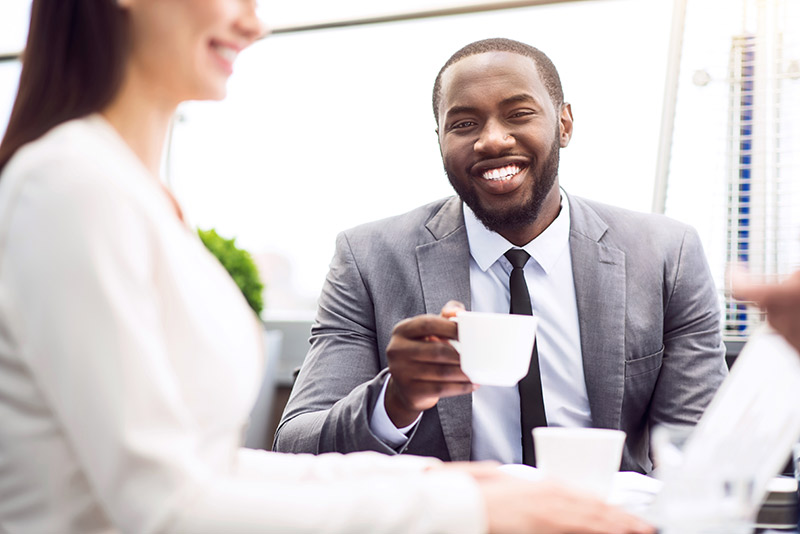 "I am very impressed with the quality of candidates you found on such short notice" is a compliment we often receive from our clients.
Before a search even begins, our legal recruitment team usually has an established and well-calibrated pipeline of potential candidates that suit the role. Our first step is simply calling candidates with whom we have an ongoing relationship to share the details of the position. Proactively building relationships with potential candidates that have diverse skillsets and cultural values ensures we have a complete slate that matches the hiring needs of our clients.
The key is we capitalise a lot on proactive relationship recruitment.
Relationship recruitment
Relationship recruitment involves developing strong relationships with candidates and continuously engaging them until the right position opens up. Successful legal recruiting is about relationships. Who are you more likely to take career advice from, a friend or a stranger?
We believe the collective challenge is about connecting with the right talent, understanding what motivates them, fostering dialogue, and building mutual trust over time. That's how we ensure a candidate is placed in a role that fits their career aspirations and the client gets the right talent to join their team.
Building a relationship with your legal recruiter
Looking for a new role can often seem like a full-time job in itself. By building a strong relationship with your legal recruiter, you gain insight into potential career opportunities, as well as interim advice that can help progress you as a candidate. Recruiters do a lot of 'behind the scenes' work, so it's vital that you are honest, prompt, and committed. In the world of recruitment, building and keeping relationships is key for both candidates and recruiters.
The importance of developing an honest and trusting relationship
A good recruiter should be heavily invested in you and your legal career success. They can also be hard to find, particularly those with experience and industry specific knowledge. Ensure that you choose the right recruiter and invest in fostering an open, trusting, and considerate relationship, and you'll be better able to make informed decisions that will progress your career in the right direction.
From a recruiter's perspective, it's crucial to know the ins-and-outs of a candidate. Getting to know the real you is key. Building a full picture of your skills, strengths, and interests can help your recruiter understand your character, motivations, values, and career aspirations. By delving deeper, we can provide better insight on whether a job is the right for you.
Good recruiters will have your best interests at heart!
Takeaways
A solid candidate-recruiter relationship requires a blend of honesty, trust, communication, and engagement. Establishing a committed relationship helps a recruiter to act in your best interests; in turn, a good legal recruiter will provide you with relevant market knowledge, interview tips, valuable feedback and guidance, and ultimately help you secure the right role for the next stage of your legal career. Overall, building a strong rapport with your recruiter can make you a more focused candidate and help you stand out from your competitors.
Also, bear in mind, you may need a team yourself one day down the road. If you already have an established relationship with your recruiter, they will already have a pretty good idea of what you're looking for when it comes to hiring for you.
Start building those relationships!
A human touch to your recruitment is indispensable. With the increasingly use of technological recruitment strategies, companies are neglecting good old human communication. Our legal recruitment team at The Counsel Network makes every effort to put the human back into hiring and treat our candidate relationships with the care they deserve. We genuinely care about relationship building and making a sincere connection with candidates.
If you're considering making a move or exploring your options in the legal market, please don't hesitate to reach out to me for a confidential chat.
Chaaya R. Jugdeb, Recruitment Associate
403.444.1767 / 647.484.8313