How to Become a First Choice Law Firm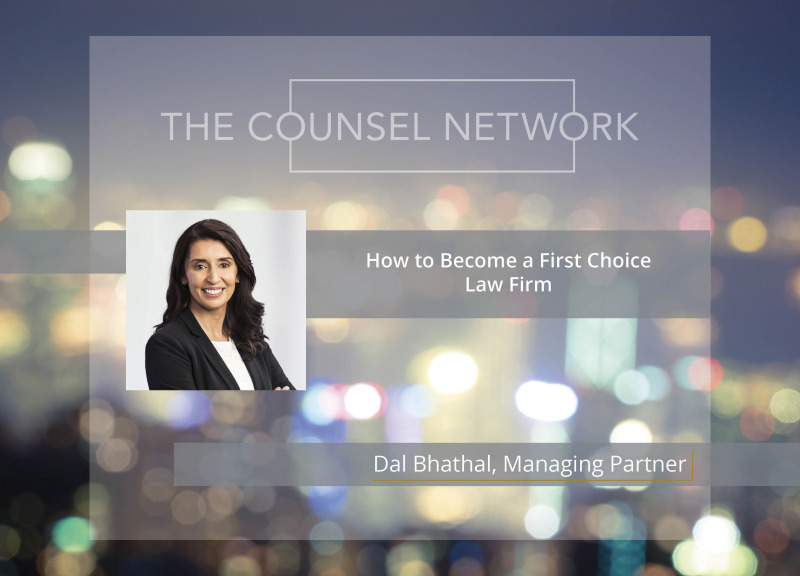 Today's market for top talent is more competitive than ever.  Becoming a law firm of choice requires both a clear understanding of exactly what Associates want and a strategy to provide them with the platform through which they can achieve their professional goals.
Any law firm can become an employer of choice.  Its starts with assessing what superstar lawyers covet and figuring out how your firm is best positioned to respond.  Listening to lawyers of varying interests and backgrounds is crucial to any recruitment and retention strategy, especially with the increased demands from clients for a diverse talent pool.
Not surprising, the best Associates are serious in their career aspirations investing time to make important career decisions.  They will ask lawyers employed at their targeted firms what it is like to work there. They also consult trusted friends and advisors (including legal recruiters) about the reputation of the firm and the likelihood that the firm can actually deliver on the career opportunities promised.
Rising stars will ask the difficult questions in their due diligence.  They seek a clear understanding about the firm's work platform and the career trajectory for Associates.  They will assess the firm's culture to gage whether it is a working environment that fits with their professional style.
Based on our decades of experience as recruiters in the legal sector, The Counsel Network has  noticed what appears most important for the top tier of talent.  From their purview, strong indicators that a firm is an employer of choice include:
Positive name recognition on the street
Prospective candidates and clients tend to choose the firm over others
Low turnover of top performers
Lawyers deliver a consistent message on why the firm is a great place to work
Demonstrates 'recruiting back' former Associates and Partners to the firm
Recognition on the "best" lists published in legal publications such as Lexpert
Retained, or not, legal recruiters speak positively of the firm
Evidently, law firms of choice consistently have the most effective recruiting and retention programs. While those programs may vary from firm to firm, commonalities demonstrate that these firms recognize Associates financially, create exceptional working environments and have a clear understanding of what their Associates want.  A bell weather sign the firm has achieved the firm-of-choice milestone is when its lawyers genuinely believe they are working at a great firm, doing great work and tell people as much.
Dal Bhathal is a Managing Partner at The Counsel Network, a Canadian legal recruitment firm specializing in legal talent management strategies covering all levels of lawyers and practices for both corporate legal departments and law firms. To discuss recruitment and retention programs, contact Dal at dal@thecounselnetwork.com or 416.364.6654/604.643.1708.
Join our network to receive helpful  news for the legal sector and insight to available legal jobs as they are posted.
Follow us @Counsel_Network