Practice Advisor in Calgary, Canada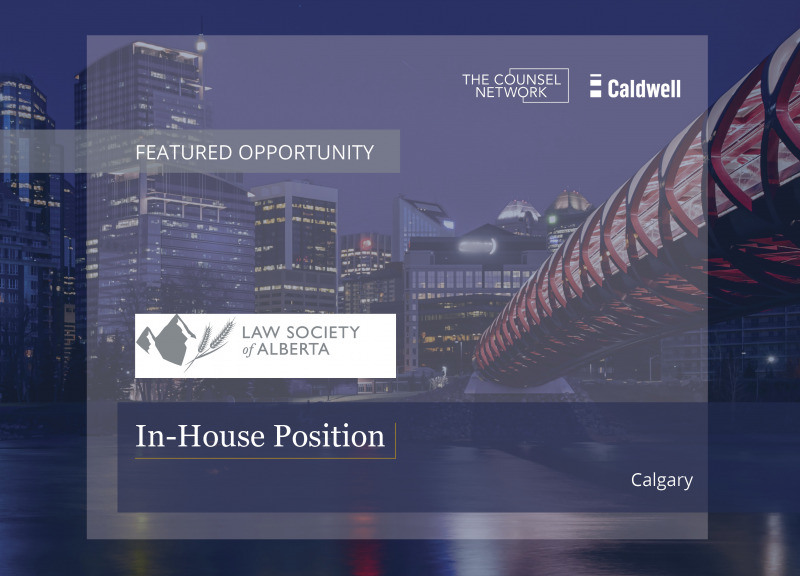 The Law Society of Alberta is the self-governing body for Alberta's lawyers with a mandate to regulate the profession in the public interest. As a regulator, the Law Society sets standards and enforces those standards for Alberta lawyers.
If you are guided by a passion to protect the public interest and preserve the fundamental principles of justice, the Practice Advisor position at the Law Society of Alberta will appeal to you.
Job Description – Practice Advisor
Due to ongoing growth, the Law Society of Alberta seeks a Practice Advisor to join its team. In alignment with the Law Society's vision, mission, and strategic plan, the Practice Advisor provides confidential ethical and practice advice to the profession on request.
Through this program, the Law Society strives to assist lawyers to practice in an ethical and professional manner and better serve their clients and the justice system. In addition to providing advice to practitioners, the Practice Advisor also supports Law Society committees and other departments within the organization.
The Practice Advisor will provide sound advice and solutions to a variety of parties including staff, students, practitioners, and committees.
Success in this position requires excellent communication, time management, leadership, organizational, and analytical skills, combined with a strong working knowledge of dispute resolution techniques and the ability to effectively advise others.
Key Accountabilities and Responsibilities
Provide practice advice to practitioners, students and legal support staff on request.
Address issues including ethical, practice, practice management, and stress-of- practice questions; career planning and career transition issues; and inter-lawyer conflicts.
Provide advice over the telephone, by email, and by disseminating written practice support resources, although some work may be completed in person. Advice will usually involve assisting the caller directly, although it may also involve referral to other resources.
Demonstrate a comprehensive understanding of the rules and principles of professional conduct and ethics when providing advice.
Develop and deliver educational material dealing with ethics and related practice issues to the profession, Law Society staff, and the Benchers.
Collaborate with the Federation of Law Societies of Canada in developing national standards in ethics, competence and professionalism.
Advise Policy Counsel or the Policy Committee and the Benchers in making Code of Conduct amendments.
Provide advice internally to committees and staff.
Act as a resource in dealing with various issues, including individual issues being dealt with by staff as well as policy and procedure issues being dealt with by staff and committees.
Provide assistance to various committees as required including the Policy Committee among others.
Education and Professional Skills/Knowledge
LL.B. or J.D. degree (or equivalent).
Good standing with a Canadian Law Society.
10+ years of practice experience, with exposure to a variety of areas of practice.
Sound understanding of legal ethics and professional responsibility issues.
Demonstrated ability to analyze problems and respond with pragmatic advice.
Strong interpersonal skills and the ability to maintain professional working relationships with others.
Ability to work within a medium sized organization is considered an asset.
A solid reputation of professionalism and competence.
Knowledge and experience in alternative dispute resolution techniques and experience in designing and delivering educational material is an asset.
Interested in and capable of growing to meet additional challenges that may be added to this position over time.
Able to travel throughout Alberta and elsewhere to deliver presentations, as required. Travel for this role is approximately 5%.
This is an exclusive search.
The Counsel Network is committed to building a diverse legal community through our inclusive business and recruitment practices. We value diversity of experience, expertise, and background, and strive to eliminate barriers historically encountered by marginalized groups. We recognize that an equitable, diverse, and inclusive workforce benefits and enriches both the legal profession and the greater community.
For more information or to apply for this position, contact:
Sameera Sereda, Managing Partner
OR
Meaghan Loughry, Recruitment Associate 
647.417.4720