Requalifying as a Lawyer in Canada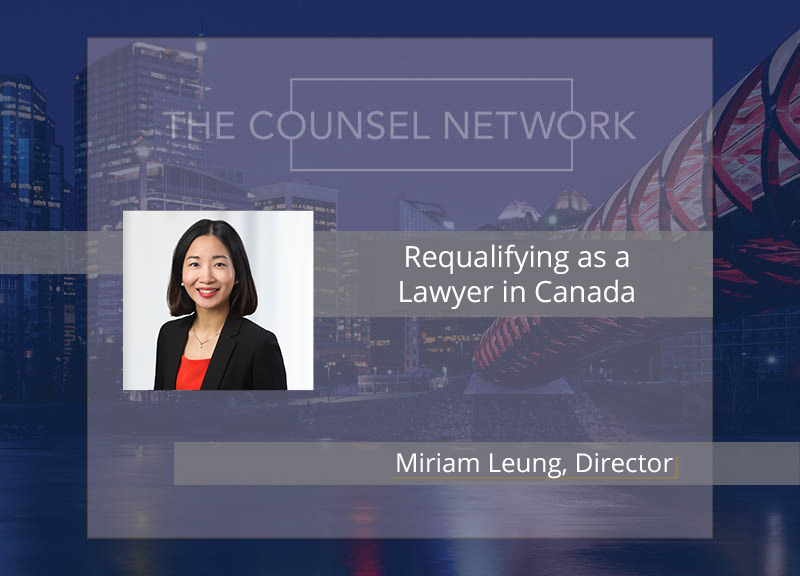 I've recently returned to Toronto after working as a legal recruiter abroad for nearly a decade. One of the most common inquiries I've received from lawyers based elsewhere is about the requalification process for a lawyer in Canada. For many foreign-trained lawyers, qualifying as a lawyer in Canada can be a challenging experience and it's best to approach the process with eyes wide open.
Essentially, the requalification process has two stages: (1) accreditation at the national level and (2) Bar admission at the provincial level.
Stage 1 – Accreditation at the National Level
The first step is to apply to the National Committee on Accreditation (NCA), a division of the Federation of Law Societies of Canada. The NCA will evaluate your education and experience, as well as set out any other steps you need to take to be considered as having academic qualifications equivalent to Canadian law school.
At a minimum, you will be required to write some accreditation exams in Canadian law via independent study. At the other end of the scale, the NCA may require you to attend law school.
The NCA usually takes a few months to process the application, and then offers several sittings a year for the exams. They also take a few months to mark the exams, so in all the process is quite lengthy. Whenever possible, I highly recommend writing your NCA exams prior to moving to Canada.
Stage 2 – Bar Admission at the Provincial Level
Once you have the NCA certification, the next step is admission to the provincial Bar. Each province has its own Law Society and a lawyer with the NCA certification is usually treated the same way as a Canadian law school graduate. You will be required to complete articles (around nine to twelve months in duration) and complete the provincial bar exam.
For experienced candidates, some Law Societies will shorten the articling period and may allow a candidate to sit the bar exam without having to attend the course. For example, for some experienced candidates, the BC Law Society may reduce the articling period by 5 months and may allow some foreign-qualified lawyers to only write the bar exams.
Alternatively, you may work as a paralegal or legal assistant type of role, which may not require any requalification, depending on the province. In my experience, this tends to present more options for lawyers completing their NCA certification, or who are here on a temporary basis, for example on work visas.
It is important to note that paralegal work in Ontario is also a licensed profession, which will require you to sit exams. In some jurisdictions, paralegals are permitted to represent clients in certain proceedings in tribunals and lower courts. In British Columbia and Québec, notaries are permitted do to do work that is reserved to lawyers in other provinces, such as real estate conveyancing.
I hope this information is useful, and I wish you the best of success in whichever option you choose to pursue.
If you're interested in exploring your legal career options, contact us for a confidential discussion today.