Returning to Canadian practice – a matter of timing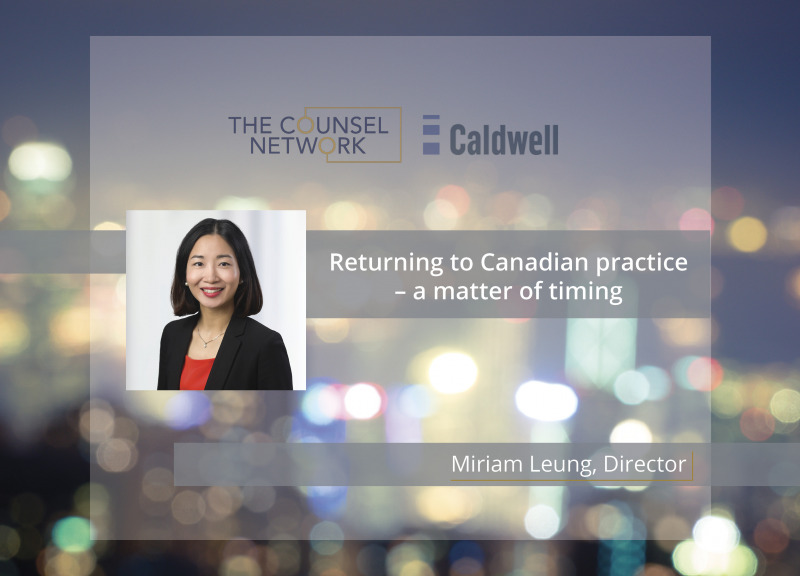 In 2021, private equity resilience and a flourishing technology sector drove strong M&A activity and unprecedented levels of dealmaking. Demand for corporate associates was exceptionally high across Canada and the US, especially in New York City and San Francisco. The war for legal talent drove US firms to reach into the Canadian market and cherry-pick top talent at top firms.
Junior and mid-level lawyers, who were more adventurous and less likely to be tethered to their homes, were drawn to the opportunity to not only higher compensation, they were most interested in the opportunity to practise at a larger business centre and gain international experience.
We find most Canadian lawyers that go abroad will return, whether it's the shifting economic landscape, to be closer to family or for the standard of living. Changing priorities, such as work-life balance and personal networks, take precedence as lawyers become more senior. For lawyers looking to return, timing is important.
Timing the return home
As people go home for the holidays, we expect an increase in demand for options in the market. Young lawyers who went abroad must be mindful of the employment market when they return to Canada. In 2008, hiring came to a halt as the market began to crash. When work bottomed out, law firms were unable to recruit lawyers looking to return.
Currently, the market is still fairly busy. There may be a dip in the holiday season, which is a good time for lawyers to make themselves known to companies and law firms. Being ahead of the game is key – it's never too early to start exploring options. Timing also includes relocation and giving notice. Most Canadian firms continue to use a hybrid work arrangement, which offers opportunities to work remotely and start earlier.
Considerations for re-entering the Canadian market
If you're looking to return home, having a good sense of the market will enable you to develop an informed decision about your career. The market will also determine how to best position yourself as a lawyer, whether M&A, corporate, or securities; you may need to be flexible depending on firm needs and the global economy. As we approach the end of the year, we continue to work with law firms seeking to bring in M&A lawyers with and without securities law experience.
As always, we recommend lawyers take a proactive approach to their career. The market is currently competitive with good amount of work on the table, and many law firms are well-positioned to hire right now. From a candidate's perspective, it's key to look at your career from a long-term perspective: where you want to go and how to position yourself accordingly.
If you're looking to return to Canada and explore your legal career options, contact us for a confidential call today.