5 questions to decode law firm culture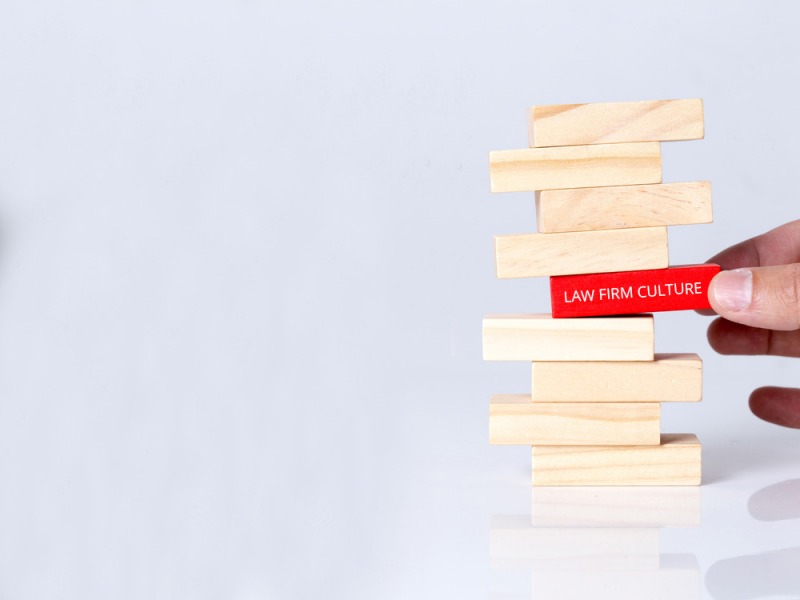 I recently listened to a podcast that advised that you need to "date" your next employer before you make a move. The podcast suggested you should get to know the company by spending some time with them and the hiring manager to make sure the role is a good fit. I admired the concept of this strategy, but, as a legal recruitment associate, thought it was unrealistic for most associate candidates applying to a law firm.
During the interview process, you get a small window of time to ask the HR representative or hiring partner questions about their law firm. Make the most of your time by asking thoughtful questions; by doing so, you'll also close the interview on a good note.
Here are five appropriate questions to ask during an interview to decode a law firm's culture and gain deeper insight on how you can succeed in the role:
What does the training process entail and how do you handle beginner mistakes?
It is important to ask about the kind of support the firm offers. This will show if they truly guide and mentor new hires. Having the hiring partner or manager provide clear examples on how they invest in new hires can demonstrate how the firm values new recruits – this initial investment is important for employee retention. The handling of a beginner's mistakes shows the overall attitude of the firm. Everyone is bound to make a few mistakes and this question brings the conversation to an honest level and allows you to learn more about the firm's attitude towards their associates during challenging situations.
What is the difference between a good associate and a fantastic one?
This is a covert way to get a glimpse into whether the firm's core values (e.g. ethics, innovation, etc.) are aligned with their brand. This question can also reveal how to stand out and show your motivation to succeed in the role.
How does the firm support professional development?
Most associate candidates that we speak to have mentorship and professional development as one of the top criteria for their next move and many law firms are catching on to this need. Ask for specific examples or a success story to get a clear picture of the tools available to help you develop your legal career.
How is feedback communicated to associates?
Whether you're celebrating your successes or learning from a challenging file, it is important to identify how feedback is passed along to yourself and others. How often you connect and who you connect with can provide a snapshot of the firm's partner-associate relationships.
What makes you proud to work for this law firm?
Along with the usual task-related questions, it's a good idea to ask the interviewer about their role at the firm. This can breakdown the conversation barrier and ignite a more authentic and connective discussion that can lead to you becoming a more memorable candidate.
These questions can lead to answers that give insight on a law firm's culture, help set yourself up for success, and determine if the opportunity is the right move for you.
– Brynne Thurston, Recruitment Associate
bthurston@thecounselnetwork.com