Counsel, Regulatory, Litigation and Environmental in Calgary, Canada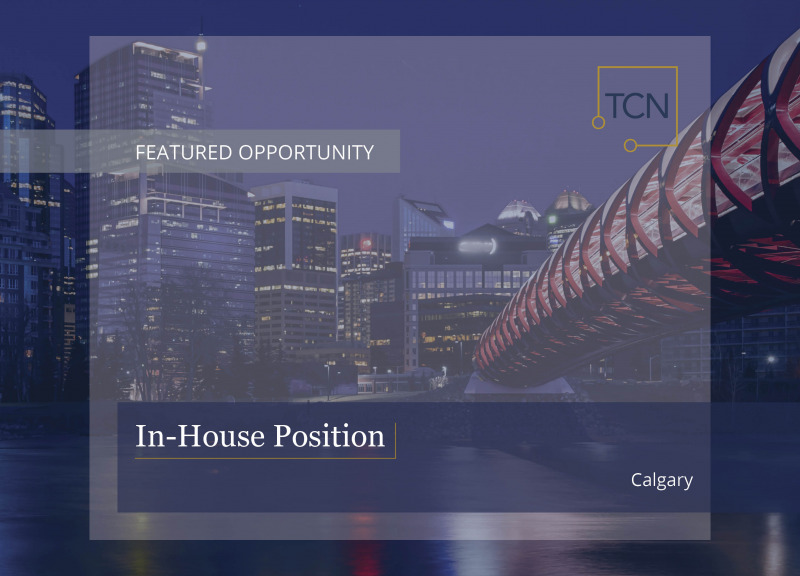 **This opportunity has been filled and is now closed. Please visit our job board to view our current opportunities.**
We are working with a highly successful company known for its commitment to environmental stewardship.
This is an excellent opportunity for a talented lawyer to join a well-established, highly successful company offering broad exposure to a wide variety of legal issues, opportunities for long-term growth, and a flexible benefits program and a competitive compensation package.
Job Description – Counsel, Regulatory, Litigation and Environmental Lawyer
Our client is seeking a passionate Counsel, Regulatory, Litigation and Environmental who enjoys working in a collaborative, innovative environment. Through their commitment to environmental protection, the company takes pride in its focus on safety and responsibility.
Reporting to the Associate General Counsel, Regulatory, Litigation & Environmental, the In-House Counsel, Environmental will serve as a member of the Legal and Joint Venture Team and will assist with managing risk by providing advice on environmental and litigation related matters, corporate governance, ESG standards, and commercial transactions.
Key Accountabilities and Responsibilities
Support the Associate General Counsel, Regulatory, Litigation & Environmental on environmental and litigation matters.
Provide counsel regarding procedures, timelines, potential outcomes, legal obligations, and risks associated with litigation and escalate as required.
Work with internal stakeholders to understand legal requirements relating to litigation holds, e-discovery, document retention, and contract management policies and processes.
Familiarity with the use and implementation of technology to assist with litigation processes.
Assist with environmental matters in both Canada and the US.
Advise on corporate governance, ESG standards, and commercial transactions.
Identify and manage relationships with external legal counsel.
Growth mindset with the ability to drive new approaches and drive continuous improvement.
Oversees legal reviews by understanding the business drivers, clarifying complex technical issues, and ensuring a successful collaboration with internal and external parties.
Leverages technical expertise and analytical skills to manage complex legal issues.
Education and Professional Skills/Knowledge
B. or J.D. degree (or equivalent).
Good standing with a Canadian Law Society.
3-8 years of relevant environmental and litigation experience.
Knowledge of or willingness to learn about corporate governance and ESG standards.
Demonstrated ability to resolve complex matters.
Team player with the ability to work with diverse, multi-disciplinary teams for a shared goal.
Ability to effectively challenge other viewpoints and be accepting of having own viewpoint challenged by others.
Superior negotiation, interpersonal, conflict resolution and both oral and written (verbal and written) communication skills.
Strong business acumen and commercial mindset.
Ability to communicate complex legal, technical and/or business information to various audiences.
Growth mindset with the ability to drive change.
This is an exclusive search.
The Counsel Network is committed to building a diverse legal community through our inclusive business and recruitment practices. We value diversity of experience, expertise, and background, and strive to eliminate barriers historically encountered by marginalized groups. We recognize that an equitable, diverse, and inclusive workforce benefits and enriches both the legal profession and the greater community.
For more information or to apply for this position, contact:
Sameera Sereda, Managing Partner
OR
Meaghan Loughry, Recruitment Associate 
mloughry@thecounselnetwork.com
647.417.4720
Visit our job board to view all of our current opportunities.