Recruiting and Retaining Top Talent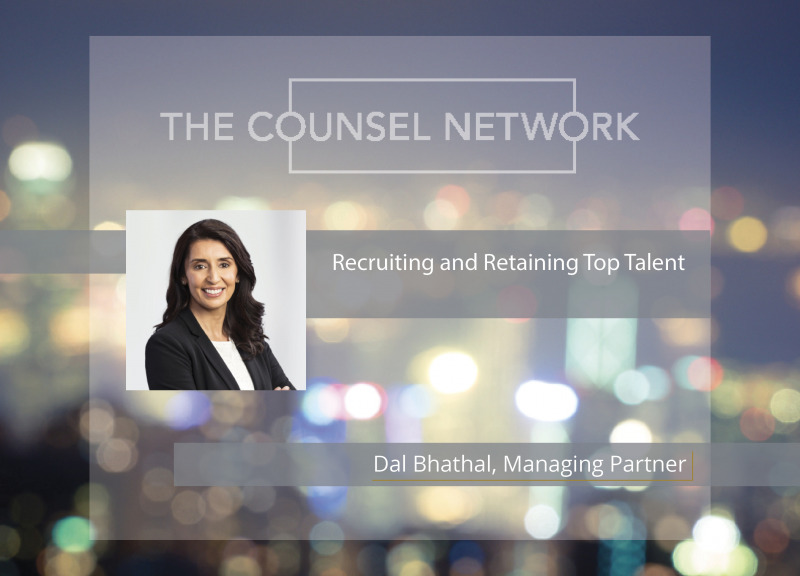 The relationship between Associates and their firms continues to evolve.  Increasingly, partnership is no longer the primary goal for countless Associates.  And many are less inclined to stay with the same firm for their entire career.  Added to this dynamic is the disruptive shifts within the legal sector itself presenting a variety of options for Associates to consider.
When candidates approach The Counsel Network about making  a lateral move, they tend to ask similar questions.  From which firm would be the best to which platform will make the greatest difference or opportunity in their career.   For today's rising stars, the task almost always lies in narrowing down all possible opportunities to the one or two that can offer them the best career path.
While a common growth strategy for law firms is to attract top lateral talent, success is much more than conducting interviews.  Honing a recruiting strategy and comprehensive program over time will deliver greater results.
Recruit Smarter
As legal recruiters, we've experienced this all too often.  That last minute call of panic from the Partner communicating that the shorthanded legal team is overwhelmed with client work and they are in urgent need of a mid-level Associate.  This common mistake is identification of needs in crisis — there is an immediate and pressing position that needs to be filled.
Instead of this reactive approach, firms should forecast forward their resource approach and develop a strategic recruitment plan to infinitely increase the firm's chances of hiring and keeping the best.  Identify rolling  talent requirements over the next several years in order to ensure a constant flow of the right people. Firms need to remain in constant contact with the Associate community.  Knowing who might be favourably inclined to join your firm and when and how to initiate contact with them is one of the best ways a focused recruiting process can deliver value to a firm.
Marketing for Talent
No doubt some firms have had great luck in catching a top Associate who has gone on to become a leader in his or her field. But the chance of coming across the right candidate at just the right time, persuading her to join your firm and finding that she is a good fit is rare.  The cost of getting it wrong is high.
Simply placing an advertisement in the Ontario Reports (or an equivalent publication) typically results in nothing more than garnering interest from a large number of unsuitable candidates. Start with developing a 'story' about your firm that delivers a consistent message to the marketplace about who you are and where you are going, and spread the word.
Targeted brochures and website pages, a designated recruitment/ professional development director and a formal employee referral program can all be strong components of a firm's overall recruitment strategy. Use your firm and other legal recruitment websites to post openings.
Encourage Partners and Associates to actively network at conferences and industry events that are likely to be frequented by top performers. Ensure everyone is informed and consistently communicating the firm's story including the unique value propositions as to why the firm is a great place for Associates to work.  Cultivate relationships with law school career offices and legal recruiters ensuring they too are well informed to support the firm's story.
Attracting the best possible legal talent is critical to a law firm's ability to maintain its competitive edge.  Building a firm that houses great talent is not something that can be haphazardly assembled by chance. It requires Partners, Associates and management to work together towards a set of common and clearly defined goals.
Dal Bhathal is a Managing Partner at The Counsel Network, a Canadian legal recruitment firm specializing in legal talent management strategies covering all levels of lawyers and practices for both corporate legal departments and law firms. To discuss your retention strategies, contact Dal at dal@thecounselnetwork.com or 416.364.6654/604.643.1708. 
Join our network to receive helpful news and information regarding the legal profession.
Follow us @Counsel_Network