Sense of Entitlement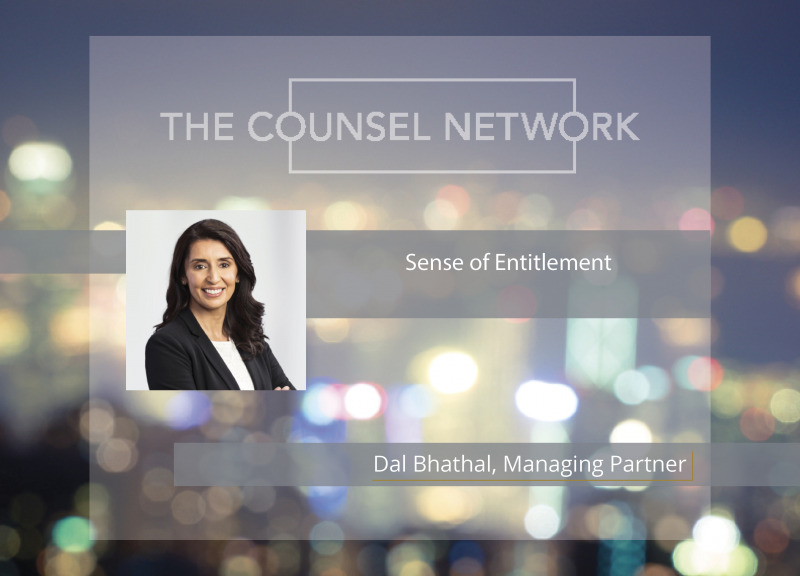 Entitlements star Associates Most Appreciate
Top performing Associates are critical to the success of any firm.  In today's competitive market the demand for star Associates is teeming.  With so much interest and opportunity, Associate retention is fluid.  As legal headhunters often retained to recruit  Associates, we see first-hand how firms struggle to retain their stars who can opt to walk to a new opportunity at any time.
As high attrition rates continue, legal headhunters and Managing Partners both recognize the high cost to losing Associates and that  it isn't cheap to replace them.
Some firms have tried to solve the problem by increasing Associate salaries.  However while salary increases may provide a short-term solution, this strategy has proven largely unsuccessful to improving Associate retention long term.
For star Associates, more than likely, money might not be the only factor driving them to another opportunity.  These lawyers could become the future partners and leaders of the firm.  They are seeking a greater level of engagement and relationship at the firm.
Feedback
Choosing the legal profession likely came with a great deal of thought and intention.  Typically, these are very smart people.  And, they are people who take great pride in doing good work.  Eager to learn and develop, star Associates are simply looking for constructive feedback so they can better contribute and develop into first-rate lawyers.
Its important Partners make time not only to review assigned responsibilities from a technical perspective, but also comment how tasks were handled (good and bad).  Provide that extra insight and experience so Associates can build upon their experience.  Over time, this long term dialogue serves as meaningful mentorship that will give them a sense of inclusion as they develop at the firm.
Recognition
Associates log long hours.  The late nights and weekends required to meet client demands and deadlines add up.  While Associates know full well at the outset that the profession comes with long hours, what they will not stand for is long hours without some form of recognition.   Make sure to say thank you in a genuine and meaningful way.  Hockey tickets or a nice dinner out with their spouse can help make the star Associate feel valued and appreciated.
The Big Picture
As Associates develop in their careers, they seek engagement as a valued member of the firm long term.  As a result, they seek visibility to clients as well as the opportunity to be included in building the firm or having a say in its future.  It's about the 'big picture' and is highly valued along their path to partnership.
Exposure to client meetings, hearings, and understanding the context in which tasks are assigned arms Associates to better assist on files.  They gain a better sense of ownership over their work.  , encourages them to find innovative solutions, and allows them to better anticipate client needs. Inclusion will frequently lead to happier clients and happier Associates.
Consideration of "entitlements" are fairly inexpensive to implement, particularly when balanced against the cost of losing a star Associate. What's most important to identifying the suite to accompany Associate salaries is to listen intently and engage Associates in a dialogue to better understand their needs and interests.
Dal Bhathal is a Managing Partner at The Counsel Network, a Canadian legal recruitment firm specializing in legal talent management strategies covering all levels of lawyers and practices for both corporate legal departments and law firms. To discuss Associate retention strategies, contact Dal at dal@thecounselnetwork.com or 416.364.6654/604.643.1708. 
Join our network to receive helpful news and information from the legal profession.
Follow us @Counsel_Network