Succession planning: Why it's critical now more than ever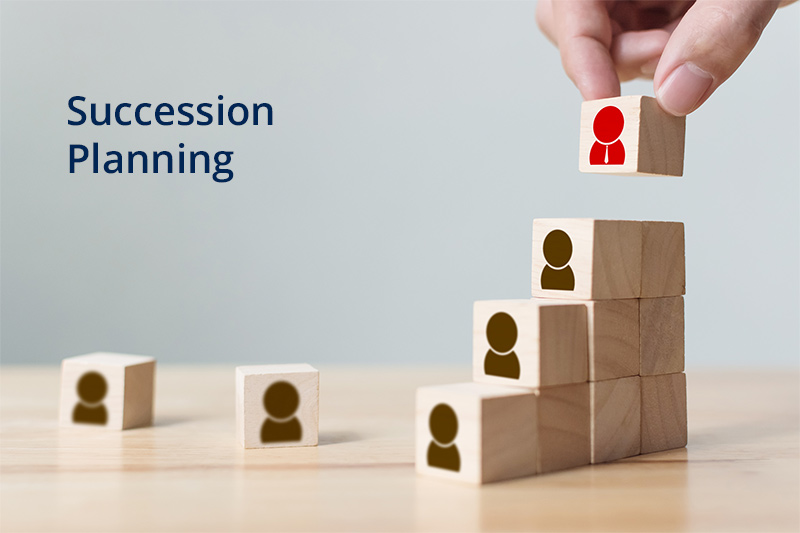 Succession planning isn't a simple process, but it is one that is crucial to ensure the future of your law firm's organizational success. As a legal recruitment firm in the Canadian legal market for over 30 years, we've come across our share of law firms that have failed to develop a solid succession plan for their business. It's actually more common than you might think. A recent study by Wilmington Trust found that nearly 60% of small to mid-sized privately owned businesses do not have a succession plan in place.
Firms that are not anticipating their future growth needs or talent management strategy are putting themselves in an even more vulnerable position in today's competitive market.
So why is succession planning so critical right now?
High associate turnover – attrition rates in the legal sector are at an all time high, especially among younger associates. Millennials are on the move and employers need to be prepared for this. A successful succession and talent management plan should address the issue of associate attrition as well as strategies for retention and employee engagement.
Labour shortages – at 6% nationwide, Canada's unemployment rates are at a 43-year low and job vacancy rates are also on the rise. According to Pierre Cleroux, chief economist for the Business Development Bank of Canada, "Canada's small and mid-sized companies must find ways to adapt to a 'new norm' of worker shortages that will likely persist for a decade." It is projected that the Canadian economy will continue to grow and the unemployment rate in Canada will remain at around 6.3 percent for at least the next four years. Filling critical roles with top performers will continue to be challenging in this environment.
Faster promotions – the current labour force (particularly millennials) are looking for rapid career development. This increase in upward mobility creates a cascade affect as firms now need to fill the positions left behind. Employees are expecting a clear plan in place for their career development and communicating this plan this is key for retention. As part of their succession strategy and in order to stay on top of this cascade effect, managers need to be hiring and developing employees for their future potential and be prepared for faster career advancement.
Even if your law firm has a succession plan in place, it is crucial to reassess your plan on an annual basis. Shifts in your organizational strategy, market and labour force changes, turnover, illness, and early retirements are just some of the factors that will affect your talent pool. Making regular adjustments to your succession plan ensures that critical knowledge is transferred before key team members leave and your talent management plan is always in line with your business strategy.
The Counsel Network is a national legal recruitment firm providing lawyer talent management services to law firms and in-house legal departments across Canada. If you have questions regarding your succession planning strategy, consider reaching out to one of our managing partners for a confidential discussion.
Lauren Bartholomew, National Operations Coordinator
lbartholomew@thecounselnetwork.com
604.643.1715