A three-stage process for law career success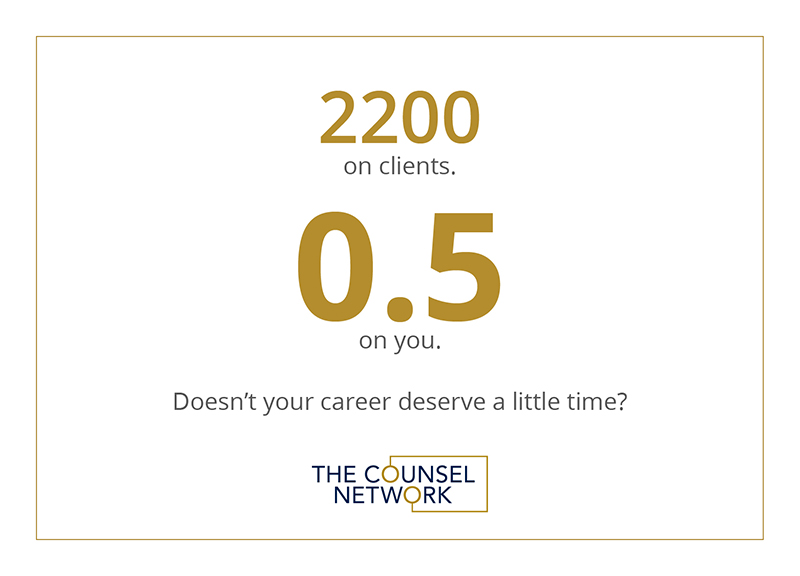 At the end of each year, or the beginning of a new year, I always recommend that lawyers take stock of their careers and position themselves for success.
Career management is not just for dissatisfied lawyers but rather for everyone. It helps you to focus on your goals, and is critical to success in your current situation, just as it is when you are looking to make a move. Having provided this advice for more than twenty years as a legal recruitment consultant, I still stand by it today, but just like New Year's resolutions, although we all have good intentions, follow through can be challenging.
Legal career success is subjective and, for most, includes being passionate, engaged, and happy. For lawyers, lack of time is the universal reason for not being able to focus on achieving success in their careers. This is irrespective of age, experience, work environment, and stage of life – "I just don't have time," is a statement we frequently hear from candidates.
Interestingly, partners, associates, and in-house lawyers also have their respective reasons for avoiding career planning, specific to each of their situations.
Below are examples legal recruiters frequently hear:
Partners:
"It's the beginning of the year and the financial clock has just been reset. I have a couple of deals/litigation matters coming in which I need to focus on to make sure the year is off to a good start. Plus, it's compensation time and I have to draft my memo to the Compensation Committee so need to focus on that – but can we please meet to discuss my compensation?"
Associates: "I don't know what I want to do. I'm not sure if I want to become a partner at my law firm, or even remain in private practice. Maybe I should think about going in-house?"
In-House Lawyers: "I know I want to progress my law career; there is no opportunity for advancement at my current company but let me know when a great role comes up for me."
Career success is subjective and cannot be achieved without time and focus. Below is a three-stage process to assist you in outlining your vision of career success. Stage one should take no more than 30 minutes and will set you up to transition easily to stages two and three.
Three-stage process for law career success:
Stage one
Critically assess and list your personal and work-related skills, interests, likes, and dislikes.
Stage two
Seek frank and unbiased feedback on goals, direction, and marketability from professionals, such as legal recruiters, career coaches, and mentors. The right professionals will provide insight to assist you with stage three.
Stage three
Create a one-page plan for your career success including, your long-term goals, strengths, weaknesses, strategies, and actions to achieve those goals.
It's often said, "If you fail to plan, you plan to fail!" Take some time now to position yourself for success in your legal career.
The Counsel Network is a leading Canadian lawyer recruitment firm and has successfully placed candidates in associate, partner, and in-house counsel positions for over 30 years. If you are thinking about your next career move, contact us for a confidential discussion.
416.364.6654