Family Lawyer Job in Upper Tantallon (just outside Halifax), Nova Scotia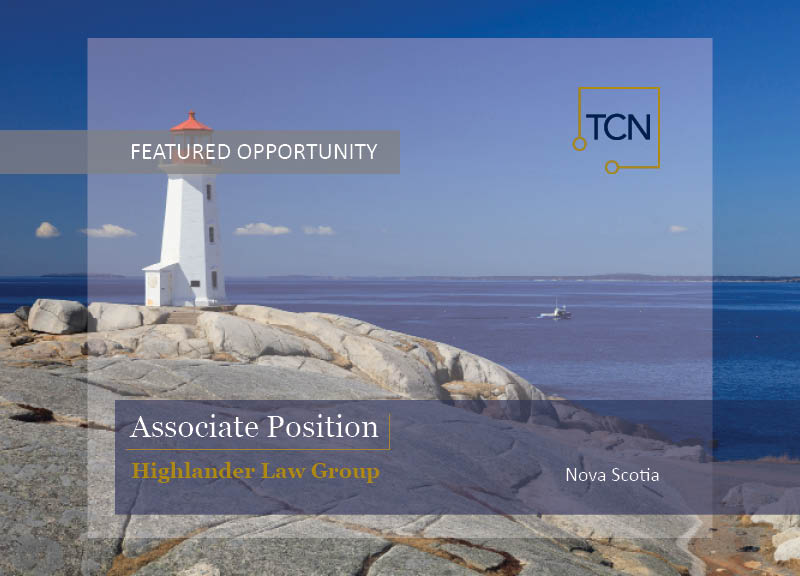 **This opportunity is now closed. Please visit our job board to view our current opportunities.**
Our client, Highlander Law Group, prides itself on its strong work ethic, loyalty, and determination to succeed. Based just outside of Halifax, the firm was founded in early 2016 with a fresh approach to the practice of law and an unconventional mission to make contacting a law firm less intimidating, while delivering the same results as a downtown firm.
Job Description – Family Lawyer in Nova Scotia
Due to an expanding client base and a commitment of further growth, Highlander is seeking a talented family lawyer to join its team in Upper Tantallon (just outside Halifax). This position would suit an up-and-coming lawyer keen to further develop their technical and business development skills or senior lawyers seeking the right platform to take their practice to the next level. This is a great opportunity to join an entrepreneurial firm that offers work-life balance, flexibility, strong support and resources, a collegial work environment, and opportunities for professional advancement.
Key Accountabilities and Responsibilities
Provide professional guidance to clients facing unique legal challenges that have significant impact on their families.
Take on files of increasing complexity in custody and child support applications and child protection matters ranging from care agreements to lengthy and complex permanent wardship applications.
Provide advice and guidance on division of assets.
Conduct legal research and analysis, file reviews, and prepare memoranda.
Provide support to senior counsel and ensure that deadlines are met.
Education and Professional Skills/Knowledge
LL.B. or J.D. degree (or equivalent).
Good standing with the Nova Scotia Barristers Society (or eligible for practising membership).
2+ years of family law experience.
Strong work ethic, excellent file management skills, and effective interpersonal, verbal, and written communication skills.
Working knowledge of computer software programs, Internet and electronic mail.
Ability to effectively work independently and in a team environment.
Jordan Priest, Recruitment Associate
647.484.8314
Visit our job board to view all of our current opportunities.