Legal Counsel in Toronto, Canada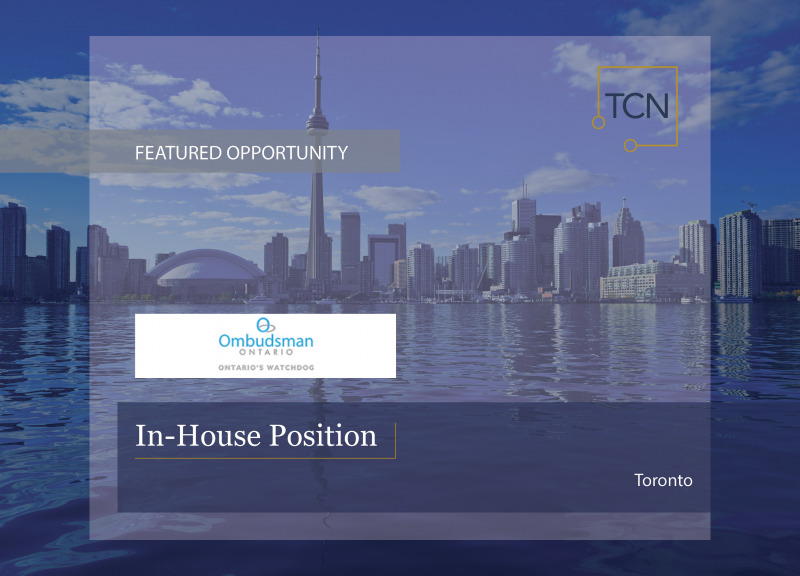 Legal Counsel in Toronto, Canada
Since 1975, the Ontario Ombudsman has helped Ontarians tackle problems with their government. The Ombudsman, in its role as an independent, impartial office of the Legislature, promotes fairness, accountability, and transparency in the public sector as well as respect for French language service rights and the rights of children and youth. The Ombudsman investigates and resolves complaints about Ontario government organizations including municipalities, universities and school boards, child protection services, and compliance with the French Language Services Act (FLSA). The Ombudsman has the power to make recommendations regarding both individual and systemic administrative problems.
This is a unique opportunity for a highly competent lawyer seeking an in-house role with an outstanding organization dedicated to equality and fairness and offering work/life balance.
Job Description – Legal Counsel Lawyer
The Ontario Ombudsman has an immediate opening for a Legal Counsel to join its team in Toronto. The successful candidate will actively operate across all units of the Office of the Ombudsman and positively impact Ontarians by advising on changes to practices, policies, and legislation within the public sector.
Accountabilities and Responsibilities
Investigate serious and complex cases, prepare investigative reports, and provide legal advice and support to the Ombudsman and staff.
Negotiate changes to practices, policies, and legislations within the public sector.
Assist with internal policy development and contract preparation, as well as conduct staff training.
Represent the Office and participate in outreach activities such as conferences, symposia, and other events that connect stakeholders to the important work they do.
Education and Professional Skills/Knowledge
LL.B. or J.D. degree (or equivalent).
Licensed by the Law Society of Ontario.
A minimum of 5 years of experience as a lawyer.
Administrative law/public law experience is strongly preferred.
Demonstrated analytical skills and ability to research complex issues, use sound judgement, and provide legal advice and support.
Proven ability to work independently and as part of a collaborative team.
Strong interpersonal skills with the capacity to coach others through complex issues.
Superior written and oral communication skills.
Experience conducting administrative investigations is considered an asset.
Ability to communicate in French, even at a beginner/intermediate level, is considered an asset.
This is an exclusive search.
For more information or to apply for this position, contact:
Meaghan Loughry, Recruitment Associate 
mloughry@thecounselnetwork.com
647.417.4720
Visit our job board to view all of our current opportunities.